Watch Video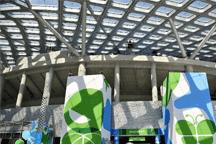 Play Video
China will send its largest ever team to the 26th Universiade in Shenzhen. The goal is to sit atop the medal standings and that includes striking gold in the pool.
Many members of the delegation began training in Beijing 10 days ago. All the competitors must be between the ages of 18-28 years old.
15 universities form China's swimming team which consists of 50 swimmers. These truly are student-athletes because not only do they have to worry about their performance in the pool but in the classroom as well.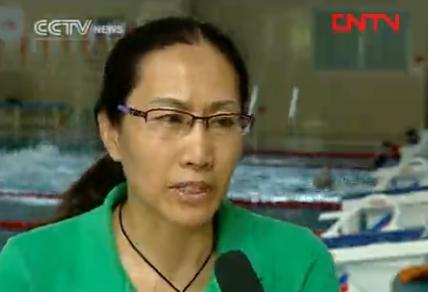 Zhu Liqi during interview with CCTV.
Zhu Liqi, coach of Tianjin Industry University Team said, "University athletes all have a very tough job. They have to train after studying. And all the training sessions have to be done in their spare time. That can be a very boring life. For our Tianjin Industry University swimmers, they begin training at 6am. After two hours in the pool they have to attend class. It doesn't stop there, since there is more training in the afternoon. Every day it's the same thing - no holidays. They can't even take a break on weekends. That is tough."
Chen Zheng, is a fourth year student at Tianjin Industry University. This is the first time he has been selected to China's Universiade swimming team. He is positive about China's chances.
Chen Zheng, swimmer from Tianjin Industry University said, "For me, first of all I would like to show how good we are compared to the international students. Secondly, we can learn from them and see how we stack up. I believe we can perform well."
Besides swimming, China is expected to be a medal favorite in table tennis as well as women's soccer and volleyball.
Related stories
Editor:Zou Xian |Source: CNTV.CN