Watch Video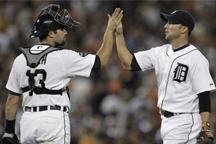 Play Video
Off to the majors now and the Central division leading Tigers had to be feeling good about their chances Tuesday night against the Rangers. Detroit had won 14 of their last 17 games against Texas.
And there is a look at the Park which has not been friendly to the Rangers. Pick this game up in the 8th inning and Detroit up 5-2. Tigers reliever Joaquin Benoit on in relief when Nelson Cruz takes him deep. Rangers down 5-3.
A couple batters later and Benoit again throwing reverse fastballs -- this time it's Mike Napoli taking him for a ride. His 16th homer of the year makes it 5-5. But Detroit would not be deterred, in the home half of the inning Brennan Boesch hits a solo home run off Mike Adams amid a rain shower -- clearly something to call home about -- that moves the Tigers back in front 6-5, and that's how it ends.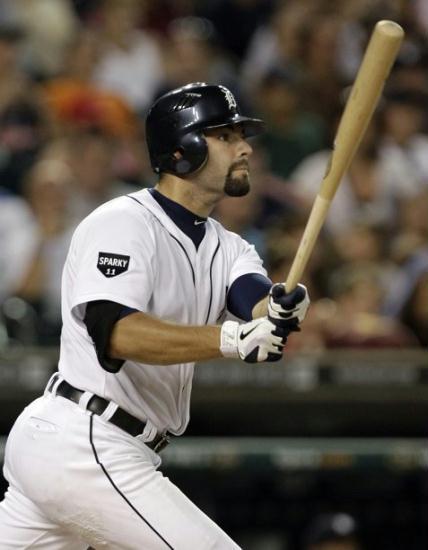 Detroit Tigers' Alex Avila watches his solo home run against Texas
Rangers starting pitcher Matt Harrison in the sixth inning of a baseball
game in Detroit, Wednesday, Aug. 3, 2011. (AP Photo/Paul Sancya)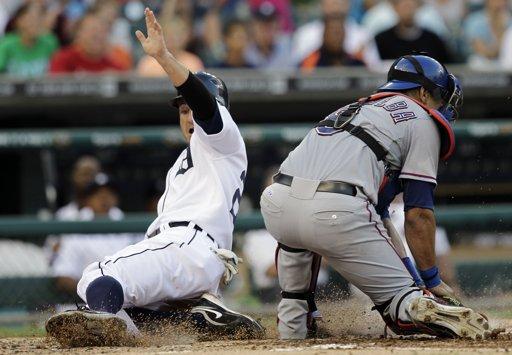 Detroit Tigers' Ryan Raburn, left, slides safely into home plate past Texas Rangers
catcher Yorvit Torrealba, right, on an Alex Avila single in the second inning of a
baseball game in Detroit, Wednesday, Aug. 3, 2011. (AP Photo/Paul Sancya)
Editor:Zou Xian |Source: CNTV.CN