Watch Video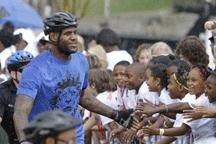 Play Video
NBA star Lebron James has a little extra time on his hands. The league is in the middle of a work stoppage, but that doesn't mean Lebron is sitting at home. The Miami Heat forward launched a technology camp for hundreds of elementary school children in his hometown of Akron, Ohio, where the kids get school supplies, a laptop and a chance to meet their hero.
"Wheels for Education" is one of the athlete's off-the-court endeavors during the NBA lockout. James is trying to instill the importance of education to the kids. The program offers extensive reading intervention along with technology classes. The curriculum will later provide the students with tools and resources they need to achieve academic success. James is hoping to expand the initiative beyond his hometown in the future. The Miami Heat star is also getting ready to head overseas for a visit to Asia. He will make stops in Taipei, while also visiting Chengdu, Xi'an, and Shanghai.
Lebron James, Miami Heat Forward said, "I look at it as an opportunity for me to go there and to continue to see the growth of the game of basketball. You know I've been there - I think this is going to be my fifth time being there - and every year I continue to see the growth of the game, you know, and how inspired they are by the game of basketball and mostly the game is played outdoors. So that's another thing that I hit home to because when I grew up that's all we had, that's all I did was play basketball outdoors and to go to China and see that most of the basketball - 60, 70, 80 percent of basketball is played outdoors - you know I could relate to that, so, you know, I definitely respect it."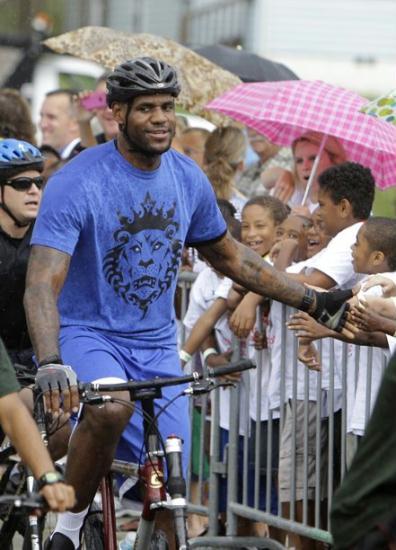 Miami Heat basketball player LeBron James is greeted by children
as he and other cyclists arrive for an event in Akron, Ohio Monday,
Aug. 8, 2011. (AP Photo/Mark Duncan)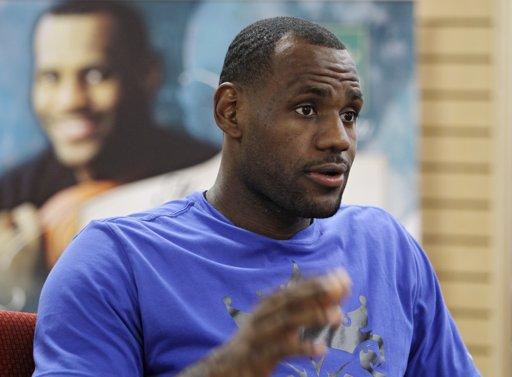 Miami Heat's LeBron James answers questions about his charitable efforts and the NBA
lockout, during an interview in Akron, Ohio, Monday, Aug. 8, 2011. (AP Photo/Mark
Duncan)
Editor:Zou Xian |Source: CNTV.CN