Certainly, there are no strangers to the exploits of Argentina's Lionel Messi, regarded by many as the best footballer in the world. And this Lionel, may one day have a player, worthy of his namesake, as Real Madrid has signed a seven-year-old Argentine youngster named Leonel Angel Coira.
According to reports, the youngster will begin training with the Spanish team on September 6, although the floppy haired lad, will have to wait until he is 16 to play for Madrid's professional squad.
Atletico Madrid was said to be the first to spot the young Leonel's talent...but his father, a soccer coach at the small Spanish club Moraleja de Enmedio, decided on an offer from Real Madrid.
Miguel Coira, Leonel Angel Coira's father said, "He is a boy who is very different in terms of the level of soccer skills for a boy of seven years. I liked the option presented by Real Madrid talent scout - because I have a personal friendship with the people of Real Madrid."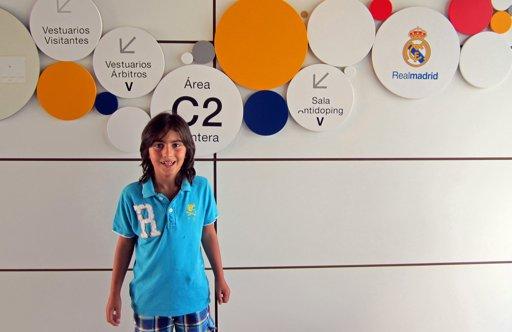 In this undated photo relased by Leonel Angel Coira's family, Argentine soccer player
Leonel Angel Coira posses for a picture at the Real Madrid's club in Madrid, Spain.
Real Madrid has signed the 7-year-old soccer prodigy from Argentina who goes by the
name Leo , just like Lionel Messi.(AP Photo/Coira Family)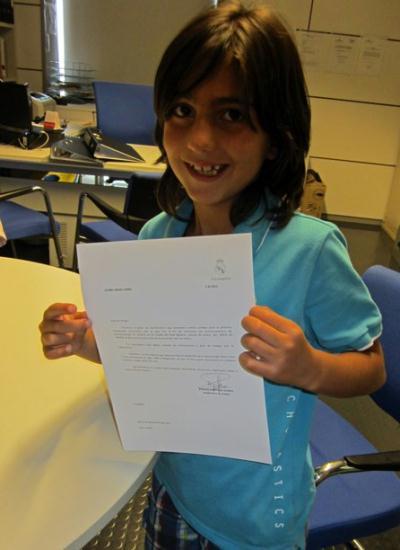 In this undated photo released by the Coira family, 7-year-old
Leonel Angel Coira shows the contract he signed with Real Madrid's
club at the clubs headquarters in Madrid, Spain. Real Madrid has
signed the 7-year-old soccer prodigy from Argentina who goes by the
name Leo , just like Lionel Messi.(AP Photo/Coira Family)
Editor:Zou Xian |Source: CNTV.CN