Watch Video
Play Video
Playing tennis at the World Universiade, in Shenzhen's heat and humidity, is a tough task for anybody. But, as Zhu Dan reports, one of the toughest jobs is for the youngsters charged with making sure the balls keep rolling
The universiade is a chance for young athletes to grow, and also a chance for those local students to tune up their game.
This 19-year-old is from Shenzhen University, and serves as a tennis ball boy in the Universiade.
Zhou Bing, a 19-year-old tennis ball boy said, "It's because I love tennis. Before I never could get close to this sport, and now I think it's enjoyable to watch it."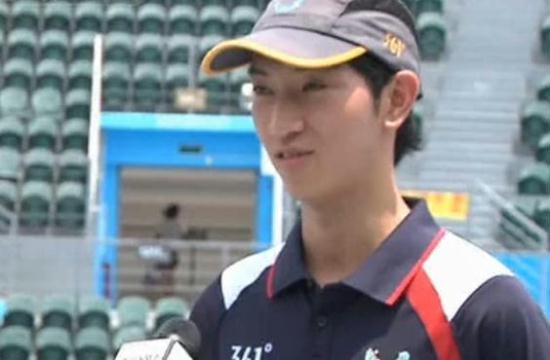 Zhou Bing during interview with CCTV.
But the love of the sport is not enough, because this job takes a lot of hard work and patience.
Spectators and officials sweat in hot weather by just sitting. These young men need to stay under the sun for an average of 7-to-8 hours each day.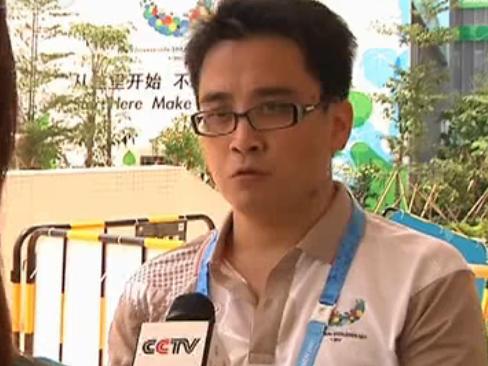 Liao Daiyue during interview with CCTV.
Liao Daiyue, Deputy Director of Venue Media said, "Before the boys pick up the ball, they need to put their hands on the court surface for a long time. The surface temperature can reach 40-to-50 degrees Celsius. The boys never move, until they pick up the balls and give them to the players. Because of their hard work, the game can continue. "
And the ball boys' hard work is appreciated by the players as well.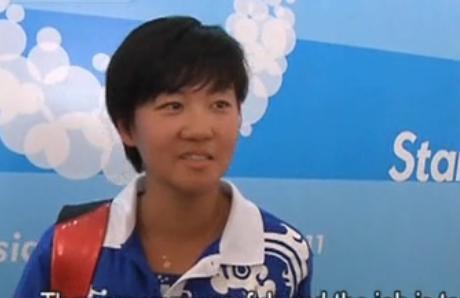 Liu Chang during interview with CCTV.
Liu Chang, Chinese tennis player said, "I think they are very careful, and the job is tough."
These young men say they will benefit from this experience for the rest of their lives.
Liu Zhi, 19-year-old tennis ball boy said, "It makes me stronger and more perseverant."
Zhou Bing said, "It is a good memory. When I face any hard challenges in the future,compared to the toughness here, anything would be a piece of cake."
Editor:Zou Xian |Source: CNTV.CN