Watch Video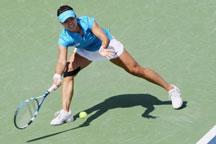 Play Video
For the first time this year, both men and women are competing in the same week at the Cincinnati Masters. The second round saw Chinese star Li Na up against Czech Locie Safarova.
After trailing 2 games to love early in the opening set, the French Open champion fought back. An ace backed up with an attacking game at the net to get back on track. Li held serve and continued improving. Li Na found her form winning the next four consecutive games to take the set 6-3.
The World number six's coach Michael Mortensen also made his appearance. The Dane only travels to the tournaments deemed big enough to win. His presence helps Li Na remain focused. She continued her domination in the second set with an early 2-1 lead.
Leading 5-3, Li Na watched as her opponent made mistake after mistake and eventually won the match, easily, in straight sets.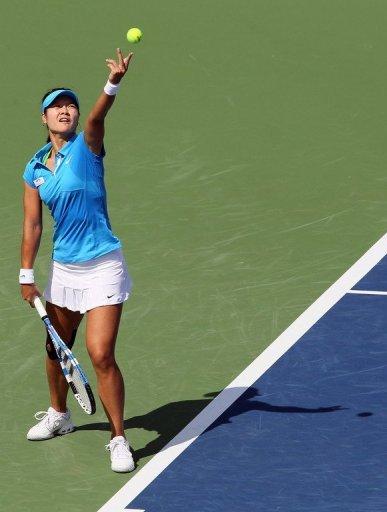 Na Li of China serves to Lucie Safarova of the Czech Republic
during the Western & Southern Open at the Lindner Family Tennis
Center in Mason, Ohio. Li won 6-3, 6-4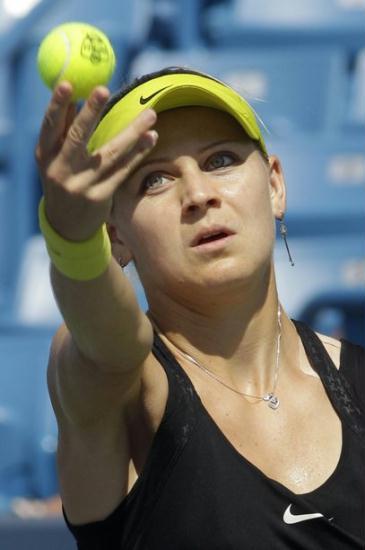 Lucie Safarova, from the Czech Republic, serves against Li
Na, from China, during a match at the Western & Southern Open,
Tuesday, Aug. 16, 2011 in Mason, Ohio. (AP Photo/Al Behrman)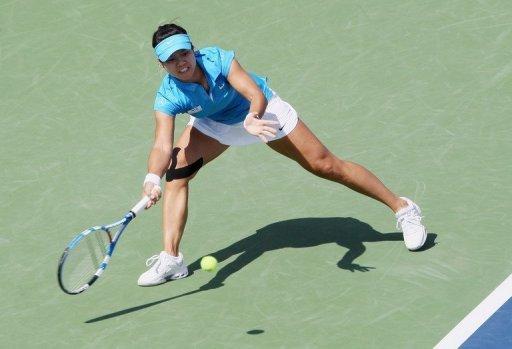 Na Li of China serves to Lucie Safarova of the Czech Republic during the Western &
Southern Open at the Lindner Family Tennis Center in Mason, Ohio. Li won 6-3, 6-4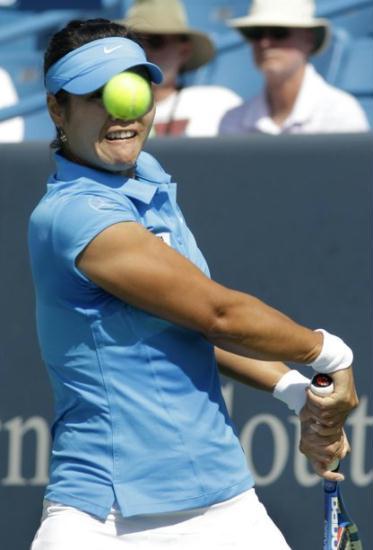 Li Na, from China, eyes a backhand during a match against
Lucie Safarova, from the Czech Republic, at the Western &
Southern Open, Tuesday, Aug. 16, 2011 in Mason, Ohio. (AP
Photo/Al Behrman)
Editor:Zou Xian |Source: