Watch Video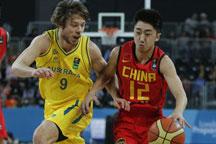 Play Video
The Australian and Chinese men's basketball teams had the honour of being the first two teams to play at the new Olympic basketball venue in London on Tuesday playing the opening game of the official Olympic test event. Peter Koveos has more.
Part of the 'London Prepares' series, the International Basketball Invitational is being hosted and run entirely by the London 2012 Organising Committee and is being used to test key aspects of its operations in preparation for the Olympic and Paralympic Games - from competition floors and scoreboards, to accreditation and catering.
Six teams are taking part - hosts Great Britain, alongside invited guests France, Croatia, Serbia and the two teams in action on Tuesday, Australia and China.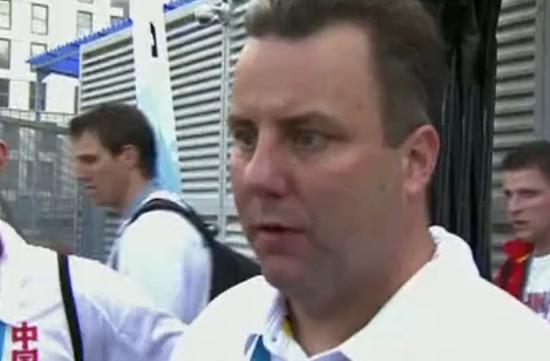 Bob Donewald during interview with CCTV.
China were beaten 71-43 by Australia but China's coach, Bob Donewald, says he was delighted with the organisation of the event.
Bob Donewald, Head Coach of Chinese Men's National Basketball Team said, "Oh beautiful, absolutely beautiful. It's a first class event, first class teams, first class facilities. You know, we're a bit of a mess right now cos we're injured and beat up but we'll be ok once we get it together but really happy to be here."
Construction on the Basketball Arena began in October 2009 and was completed within budget in June this year.
Standing 35 metres tall, the venue's structure consists of a 1,000-tonne steel frame and is one of the largest temporary venues built for any Games.
To accommodate the size of athletes, all the venue's doors are required to be an above-average 2.4 metres high.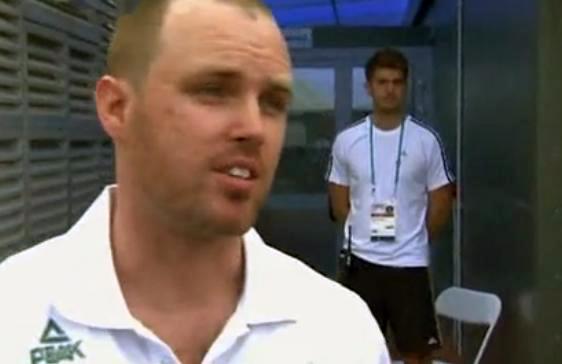 Nic Mercer during interview with CCTV.
Nic Mercer, Australia Team Manager said, "I think they're first class. I think it's a really rare opportunity to be able to start playing in the competition venue a year out. We've never had that before so for the players and the staff to be able to get used to the facilities and use them then it's pretty special."
The tournament runs through until August 21, with games on five of the six days.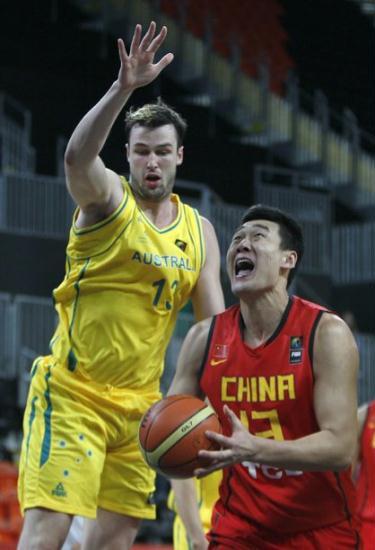 China's Wei Su, right, goes to shoot as he is blocked by
against Australia's Aj Ogilvy during the London International
Basketball Invitational, a test event at the Basketball arena
at the Olympic Park in east London Tuesday, Aug., 16, 2011.
The London 2012 Olympic organising committee are holding a
series of test events in the run up to the games. (AP Photo/
Alastair Grant)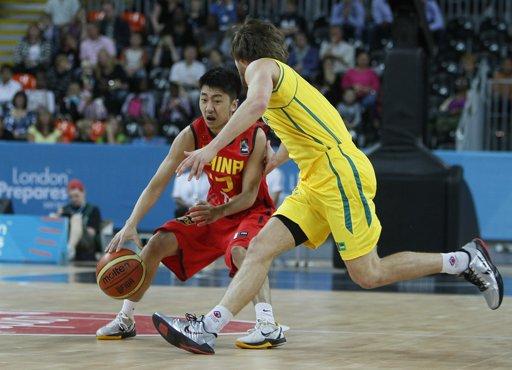 China's Shulong Yu, left runs with the ball against Australia's Matthew Dellavedova
during the London International Basketball Invitational, a test event at the
Basketball arena at the Olympic Park in east London Tuesday, Aug., 16, 2011. The
London 2012 Olympic organising committee are holding a series of test events in the
run up to the games. (AP Photo/Alastair Grant)
Editor:Zou Xian |Source: CNTV.CN