Watch Video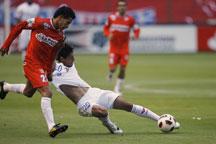 Play Video
In high-altitude football drama in the Copa Sudamerica. LDU Quito welcomed Yaracuyanos of Venezuela for the second leg of their first round Copa match-up on Wednesday. They were tied 1-1after leg number one.
LDU hosted the match in a spectacular setting for soccer, and the Quito club in white seemed more organized from the start. Enrique Vera headed in a cross, he gave the home side a 1-0 start in the 20th minute.
LDU almost struck again, ten minutes into the second half. Claudio Bieler took a strong shot,but goalkeeper Alexis Angulo made a stronger play to knock the ball wide.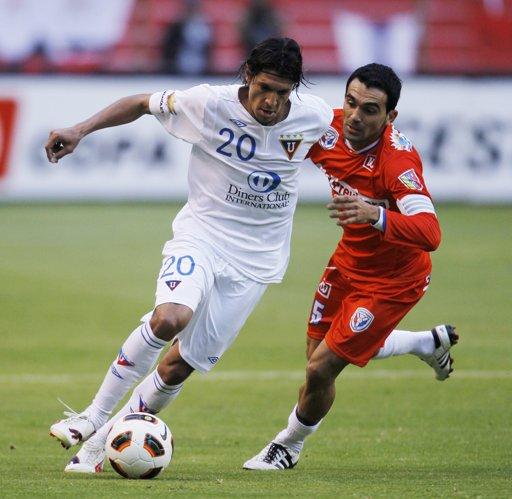 Enrique Vera (L) of Ecuador's LDU controls the ball under pressure from Luis Vargas
of Venzuela's Yaracuyanos during their Copa Sudamericana soccer match in Quito August
17, 2011. REUTERS/Guillermo Granja
Yarcuyanos barely avoided disaster when Edwin Chalar chipped the ball off the crossbar,and teammate Angulo made the save. The squad came close to committing an own goal.
Chalar went the right way on the next play. His shot on goal ended up off the fingertips of Quito 'keeper Alexander Dominguez Carabali.
Quito wanted another goal and had one last chance, but the referee ruled this play offside. The home side settled for a 1-0 win and a 2-1 aggregate victory. LDU Quito moves into the second round.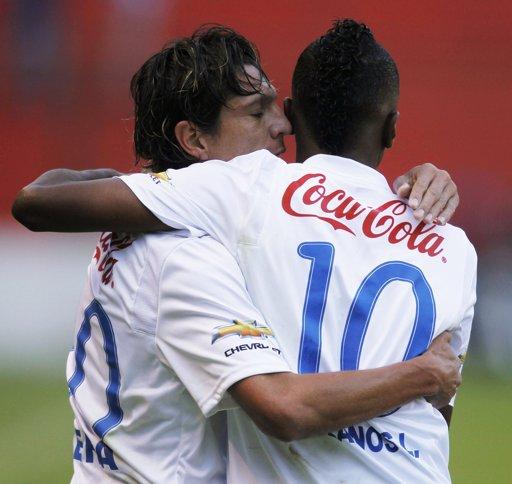 Enrique Vera (L) and Luis Bolanos of Ecuador's LDU celebrate after Vera scored against
Venzuela's Yaracuyanos during their Copa Sudamericana soccer match in Quito August 17,
2011. REUTERS/Guillermo Granja
Editor:Zou Xian |Source: CNTV.CN