Watch Video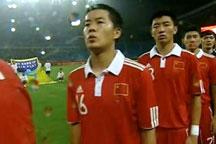 Play Video
After years of lacklustre performances and internal bickering the Chinese football association is embarking on a new agenda. Part of that agenda is the appointment of Jose Antonio Camacho as coach of the national team, sending a message of change to China's football ranks.
Last week the Chinese football association named Spaniard Jose Antonio Camacho as the new coach of the national team for the next three years. This is the first time Camacho has coached an Asian team. He relishes the opportunity.
Jose Antonio Camacho, Head Coach of Chinese men's National Team said, "I am not worried. In football we know more or less what we have to do and how we have to do it. It depends on what your goal is in Asia and in the world. "
Camacho's main objective is to reach the World Cup Finals in Brazil 2014. For that, he needs to first develop a strategy.
Jose Antonio Camacho said, "Right now I think that there is a common framework all over the world. The big squads start displaying a solid defense from the back, then move up to mid field and then end up in the offensive line. Regarding Chinese football, we have to check it out. It is clear we have to do a lot of work, especially when it comes to strategy, if our goal is to reach the World Cup."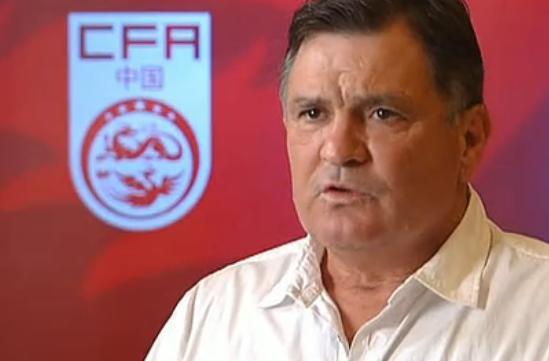 Jose Antonio Camacho during interview with CCTV.
From his point view the league is the most important key to improving Chinese football right now.
Jose Antonio Camacho said, "What all the clubs and the Association wants is to bring people, especially from Europe, as they are the most professional and the ones who have most tactics. I guess that's what Chinese football wants. Take into consideration that right now the most important leagues are in Europe and certainly the best players right now are in Spain."
The former Spain and Real Madrid boss is the seventh foreign coach hired to steer the Chinese team.
Jose Antonio Camacho said, "I think China will have a future if it works with young players from the very beginning, building up a pyramid system in which the best ones reach the top, but for now it's also extremely important to bring outside players as a reference for youngsters who have just started playing, players who will be role models."
"In Spain we have the same, we pay for the most expensive contracts, probably in England and Russia it's the same because they want to be better. As you see we are talking about big teams that have more than 100 years of life. They continue getting talented players and investing in their youth teams."
"I think crowds go to see matches looking for a good show, and that means seeing the best players."
Editor:Zou Xian |Source: CNTV.CN