Watch Video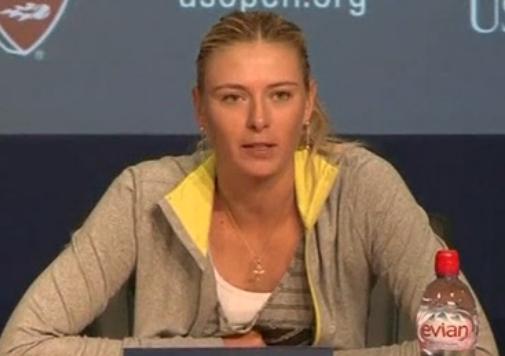 Play Video
With Hurricane Irene lashing the Eastern seaboard of the United States, practice sessions for the final grand slam of the tennis season, the US Open, have been suspended. Flushing Meadows, shutting down early on Saturday in anticipation of Irene making landfall.
Rain is nothing new to the US Open, but with Hurricane Irene bearing down on the east coast, US Open officials heeded warnings and closed facilities down early.
That left players like Andy Murray with nothing to do, but ride out the storm.
Andy Murray, UK tennis player said, "We had to go and get stuff from the supermarket for the room in case well, loads of places are going to be closed."
Florida-based Maria Sharapova, no stranger to hurricanes, she is taking the situation in stride.
Maria Sharapova, Russian tennis player said, "Well, I'm a Florida girl so I'm used to this stuff. I think everyone's a bit overreacting about everything, but of course you have to take precaution and all that. But, I mean, where are we going to go? All hundreds of us? So I just hope that our hotel is nice and tough and sturdy, you know. That's all we can do, right? "
Once the tournament starts, defending champion Rafael Nadal will once again attempt to knock off nemesis and world number one Novak Djokovic. The arch-rivals will meet in the final if both are able to make it through their draw unscathed.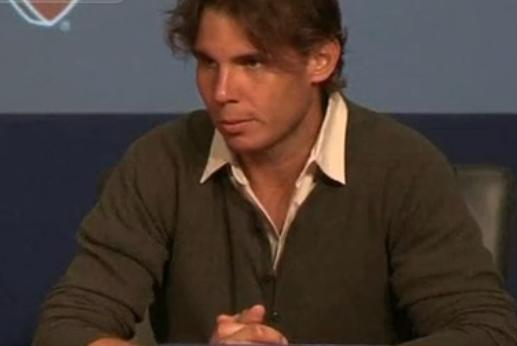 Rafael Nadal during Press Conference before US Open
Rafael Nadal, defending US Open Champion said, "I am focused on try to play well and try to have very good practice this week. That's what I am doing. And the good chances against Djokovic, those chances always depends how I am playing, how he's playing. Not talking about here, talking in general. After we will see."
But before we get to see how this year's US Open plays out, it's a waiting game until Irene passes and the courts of Flushing Meadows are cleared for play.
Editor:Zou Xian |Source: CNTV.CN