Watch Video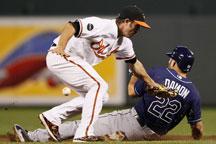 Play Video
The Tampa Bay Rays are making a desperate push to get to the post-season. The team has won seven of eight games and are now only three-and-a-half games out of the wild-card spot, currently held by the Boston Red Sox. But with only 17 games left in the season -- time is running out, luckily the Rays still play the Sox four more times before the end of the year.
The Rays were in Baltimore Tuesday night. Third inning and with two out and two on Ben Zobrist belts a two-run double off the leftfield wall. That scores a couple of runs and Tampa takes a 2-0 lead.
Two batters later, Sean Rodriguez plates Zobrist with a single through the right side of the infield to stretch the Rays lead to 3-0. 4-nothing Rays in the fifth when Baltimore gets on the board. Robert Andino lashes a double down the line in to left, that cuts the lead to 4-1.
Next inning and Orioles catcher Matt Wieters takes a ball for a ride the other way. It just clears the wall and cuts the lead in half and snaps his none for 18 slump. Rays get the run back in the 7th on a single by Zobrist, who finishes the day with three RBI. Tampa goes on to a 5-2 win and is now three games back in the Wild card race.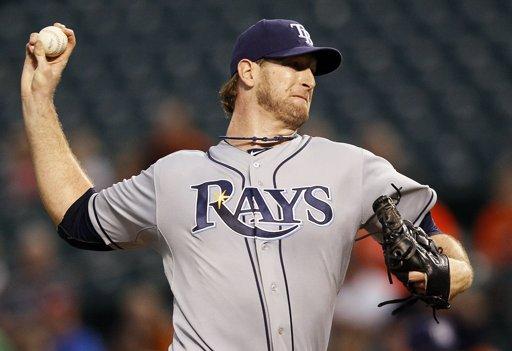 Tampa Bay Rays starting pitcher Jeff Niemann throws against the Baltimore Orioles in
the first inning of a baseball game on Monday, Sept. 12, 2011, in Baltimore. (AP
Photo/Patrick Semansky)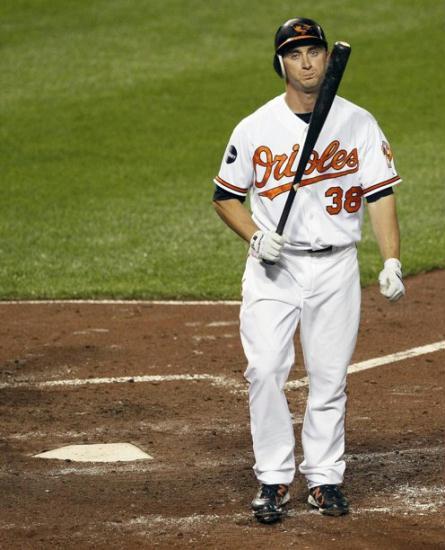 Baltimore Orioles' Matt Angle reacts after striking out swinging in the
fifth inning of a baseball game against the Tampa Bay Rays on Monday, Sept.
12, 2011, in Baltimore. The Rays won 5-2. (AP Photo/Patrick Semansky)
Editor:Zou Xian |Source: CNTV.CN