Watch Video
Play Video
Team Great Britain has named its first athletes for the London 2012 Olympics, all from the sport of sailing. The athletes were presented at a gathering at the Old Royal Naval College in Greenwich. Among them was a triple Olympic gold medalist.
Ben Ainslie is Britain's most successful yachtsman, and is joined in the initial selection by Annie Lush and sisters Lucy and Kate MacGregor in the new Women's Match Racing discipline. The trio is the defending world champions in the category.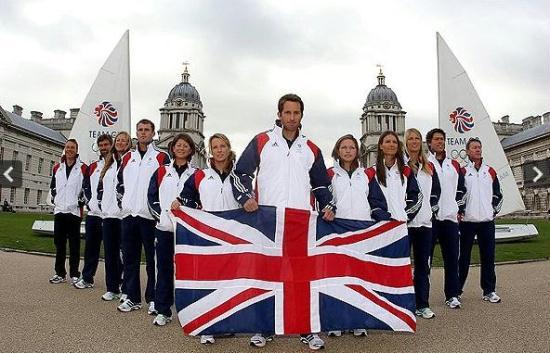 Leader: Ben Ainslie with his fellow Team GB sailors Photo: ACTION IMAGES
The announcement was made in the Painted Hall where Admiral Nelson lay in state after he was killed at the Battle of Trafalgar in 1805. The other defending champions in the first team selection are Iain Percy and Andrew Simpson in the Star class and Laser sailor Paul Goodison.
The sailing regatta comprises 10 events and takes place at Weymouth and Portland on England's south coast. Team Great Britain is looking to top the sailing medal table for the fourth Olympic Games in a row.
Ben Ainslie, sailor and 3-time Olympic gold medalist, said, "It's very special to have the opportunity to race in the Olympic Games on home soil, for us in sailing home waters. That is incredible. It's a huge responsibility and the hard work really starts now in making sure we're the best prepared team to go out there and, hopefully, get the results."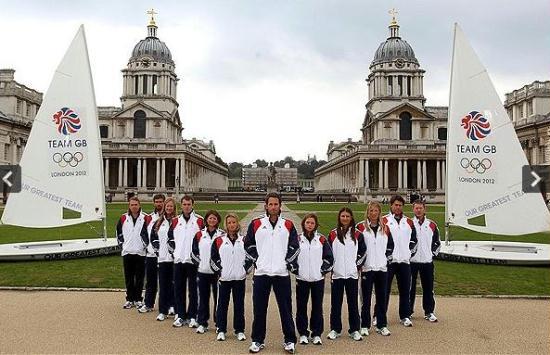 Pride of Britain: Ben Ainslie and the other 10 sailors named in Team GB at the announcement in Greenwich, London Photo: ACTION IMAGES
Editor:Zhang Dan |Source: CNTV.CN