Watch Video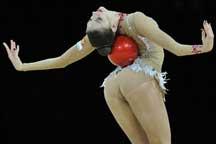 Play Video
Rhythmic gymnasts were in fine form at the 31st Rhythmic Gymnastics World Championships on Wednesday. Russia's Evgenia Kanaeva took charge in the individual apparatus final hoop and ball events in Montpellier, France.
Kanaeva led in both events after qualifications. But she faced a difficult matchup against a top rival in the hoop competition. Her teammate, Daria Kondakova, wanted a share of the crown. The gymnasts ended the artistic portion with virtually identical scores. But Kanaeva's difficulty average was a tenth of a point higher than Kondakova's.
So Kanaeva won the title with a score of 29.3, and Kondakova was the runner-up. And in the ball final, Kanaeva easily won the title with 29.6 points.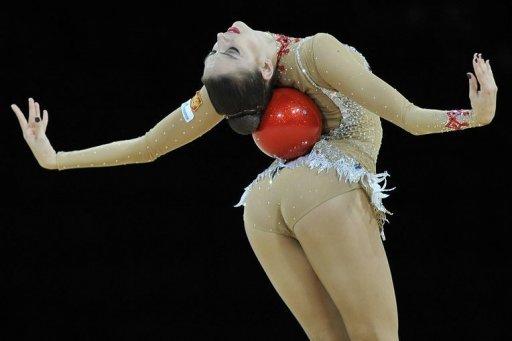 Russia's Evgenia Kanaeva performs with the ball during the 31st Rythmic Gymnastics World Championships in Montpellier, southern France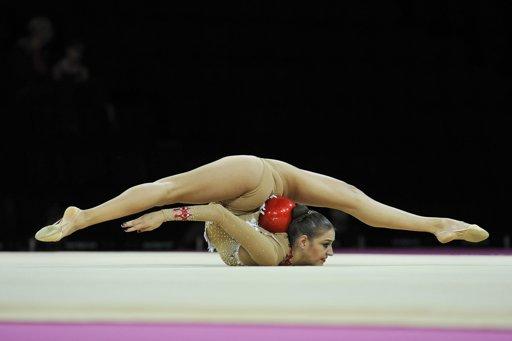 Russia's Evgenia Kanaeva performs with the ball during the 31st Rythmic Gymnastics World Championships on September 20, 2011 in Montpellier, southern France. AFP
Editor:Zhang Dan |Source: CNTV.CN