Watch Video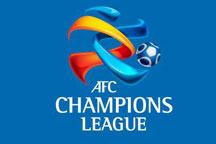 Play Video
The Chinese Super League is getting set for the final round of the regular season on Wednesday.
The top two spots in the league have been decided as run-away leader Guangzhou and second placed Beijing have already earned their spot in the Asian Champions League for next season. However, the third and final spot in the Champions League is up for grabs.
Liaoning heads into the final round of the season in the best shape to grab the third spot. Liaoning, sits three points clear of three teams on 47 points. A single point against Tianjin on Wednesday who lies in 9th on the table, will see Liaoning move on to the AFC Champions in third spot.
Now although three teams have the opportunity to catch Liaoning on the final night of the season, thanks to goal differential, only Jiangsu will have a chance to overtake Liaoning if they are able to pick up a win, and Liaoning loses.
Qingdao and Shandong could move into a tie with Liaoning but unless a swing of nine goals or so occurs on the last night, they will fall well short on the tie-breaking goal differential.
So the match-ups we will be looking at closely will be Liaoning at home to Tianjin and Jiangsu at home to Nanchang. This will decide things for the third and final spot in the AFC Champions next year. There is also a relegation battle to be contested between Chengdu who are in tough against league leaders Guangzhou and Nanchang who will be against Jiangsu in what will be the night's most important contest.
The standings at the top show the story there. Jiangsu, currently at +14 in goal differential can overtake Liaoning who is at +15 with a win. While at the bottom, Chengdu can escape the bottom two relegation slots with a win and a Nanchang loss. Chengdu though again, drawing the league leader Guangzhou on the final night while Nanchang will get AFC Champions League hopefuls Jiangsu.
Related stories
Editor:Zhang Dan |Source: CNTV.CN