Watch Video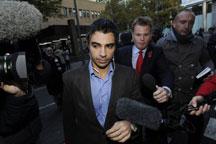 Play Video
Pakistan cricketers Salman Butt and Mohammad Asif were found guilty in a London criminal court on Tuesday of fixing part of a Test match against England in a case that prosecutors said revealed rampant corruption at the heart of international cricket.
The jury found that former captain Butt, 27 and opening bowler Asif, 28, plotted to bowl deliberate no-balls at pre-arranged times during the Lord's test in August last year. They were both convicted of conspiracy to cheat, which carries a maximum sentence of two years in prison.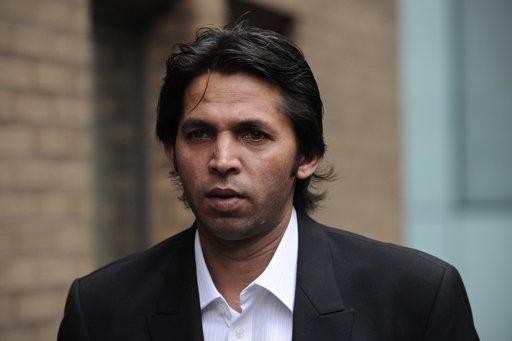 Former Pakistan fast bowler Mohammad Asif outside Southwark Crown Court in London. Prosecutors said Salman Butt and Asif had conspired with British agent Mazher Majeed to bowl no-balls as part of a plot that revealed "rampant corruption" at the heart of international cricket. (AFP Photo/Carl Court)
The jurors also found Butt guilty of conspiracy to accept corrupt payments, which has a maximum seven-year jail term. The jury also found Asif guilty of the same charge. The men will be sentenced later this week.
During the three-week trial, the jury heard how an undercover reporter recorded sports agent, Mazhar Majeed, boasting of how he could arrange for Pakistan players to rig games for money and how huge sums could be made for gambling syndicates.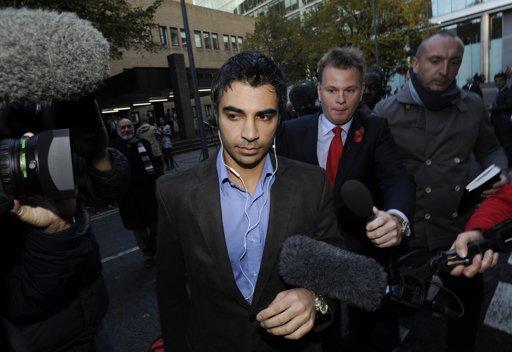 Former Pakistan cricket captain Salman Butt leaves Southwark Crown Court in London after being found guilty along with a team-mate of fixing parts of a Test against England. Butt, 27, and fast bowler Mohammad Asif, 28, face jail after a court in London convicted them of deliberately bowling three no-balls during the Lord's Test in August 2010 as part of a "spot-fixing" betting scam. (AFP Photo/Facundo Arrizabalaga)
Majeed claimed he had been carrying out fixing for 2-1/2 years, had seven players from Pakistan's national side working for him and had made "masses and masses of money". He told Mazher Mahmood, an undercover journalist with the now defunct News of the World newspaper, that it would cost between 50,000 and 80,000 pounds, or 80,000-128,000 U.S. dollars, to fix "brackets", a set period of a match on which punters bet.
Rigging the outcome of a Test match would cost one million pounds, Majeed told him. The agent was secretly filmed accepting 150,000 pounds ($240,000) in cash from the journalist as part of an arrangement to rig games.
Majeed promised the reporter that Asif and Amir would deliver three no-balls at specific points during the Lord's Test. The no-balls were bowled as promised; the probability of someone predicting this by chance was estimated by a cricket statistician as 1.5 million to one.
Related stories
Editor:Zhang Dan |Source: CNTV.CN