Watch Video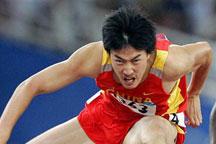 Play Video
The track and field season has all but ended this year, but the training goes on. China's Liu Xiang had a successful 2011 campaign, and now he is turning his training focus to the 2012 Olympics in London, including another stop inthe USA.
Liu Xiang, the 2004 Olympic champion hurdler and some of China's top athletes attended a ceremony at a winter training centre in the eastern Chinese city of Nanjing on Sunday, where they will start training for the 2012 London Olympics.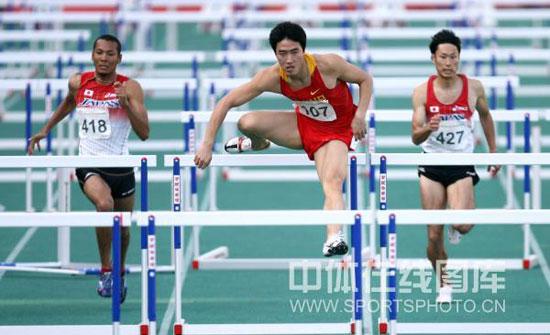 Liu Xiang wins men's 110m hurdles at EAG
His coach Sun Haipin says Liu is unlikely to race again this season but he is satisfied with Liu's performance this year.
Sun Haipin said:" His training this year was good. And he is improving in two aspects: One, he is recovering his advantage in the last part of the race. Another is his starting problem. Starting has always been his weak point, compared to other top hurdlers. For now, he is improving, but he needs more training in the future. "
Liu will continue to work on the new strategy of taking seven rather than eight steps to the first hurdle.
Liu made that change to his form earlier this year. That new start helped him earn a silver medal at the World Championships in South Korea. But his start is still a weak point compared to many of the world's top hurdlers who are often ahead of the Chinese track star at the start of many races.
But Liu will continue to train and improve.
He said:" It's nothing big, just trying my best. I have the ability and obligation to take on these responsibilities."
Liu suffered a backlash in China after his Beijing Olympic exit, caused by a severe injury to the Achilles tendon.
The lingering injuries forced the former Olympic gold medalist out of action for an extended period of time. He is scheduled to go to America next week for a 20-day training session.