Watch Video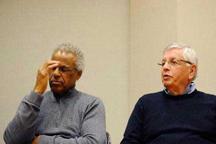 Play Video
Moving to basketball news, and pro hoops is making its move from the negotiating table to the hardwood. The NBA is getting ready for a shortened season, and fans are finally beginning to talk about which teams have the inside track on a championship.
It took 149 days and 16 missed games but the NBA owners and players finally have a tentative agreement.
The NBA locked the players out from all activity after their last agreement ended and the players refused to accept the terms of the league's offer for a new deal. The reality of the lockout became more real to the players after they missed their first paychecks on November 15th. Los Angeles sports broadcaster Steve Hartman says what seemed to have given both sides the extra push to end their stalemate last Saturday is the chance to start the season on Christmas day.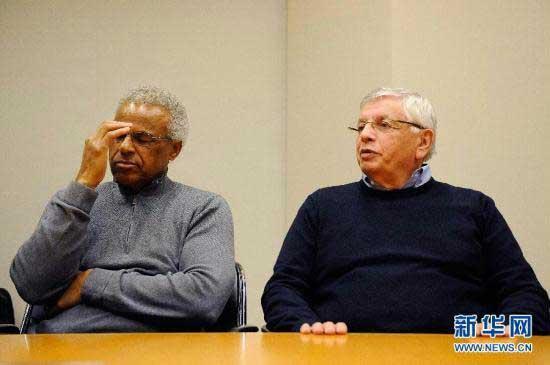 NBA owners and players reached a tentative agreement early Saturday morning after a 149-day lockout.
Steve Hartman said: "So if that were going to happen, they had to get a deal done by that weekend. We didn't expect that it was going to happen at 3:45 in the morning."
The agreement includes a possible 51 percent share for the players if the overall revenue reaches a certain target. Instead of the normal 82-game schedule, the players will have to be up for the challenge of a 66-game season. Restaurants and bars located near NBA arenas can start planning for the extra income for their businesses. Also the game-day workers such as ushers, ticket takers and security guards can soon earn more money again.
NBA fan Wes Hall said: "Those people needed to have the work they have families that the needed to provide for now can get back to doing things especially here in LA where we have no professional football team and the Lakers are life and the Clippers too sorry clippers."
Fans have been buzzing about the end of the NBA lockout. Some of them even called in to radio stations eager to share their thoughts on the air.
Reporter: "The deal remains tentative until the majority of the 30 team owners and 450 players sign off on it. Once the deal is approved fans can once again look forward to action inside all of the NBA arena's including here at the staples center."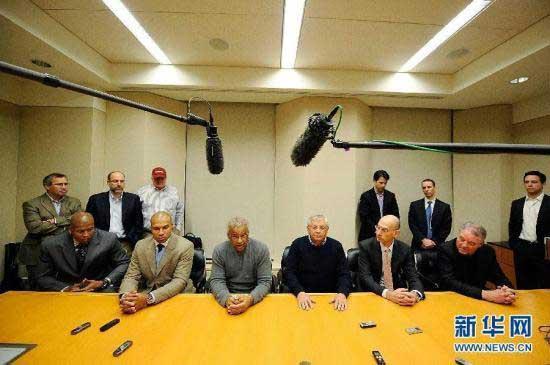 NBA owners and players reached a tentative agreement early Saturday morning after a 149-day lockout.
Editor:Zhang Rui |Source: CNTV.CN