Watch Video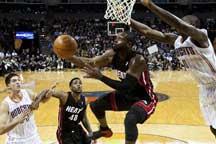 Play Video
Defending NBA Eastern Conference champions Miami Heat travelled to Charlotte looking to maintain their perfect start to the season, they are, afterall The Heat, the favourites to win the current shortened season.
The Heat looked out of sync and frustrated early on as the young Bobcats surprised everyone, jumping out to comfortable lead. The Bobcats took a 60-45 cushion heading into the locker room.
But it was LeBron James who brought the Heat back, carrying his team in the third quarter. James led all scorers with 35 points, while Chris Bosh added 25. They combined for 35 second-half points to overcome a 60-45 halftime deficit.
Dwyane Wade, who missed almost the entire third quarter with a bruised foot, only had 10 points on 5 of 13 shooting.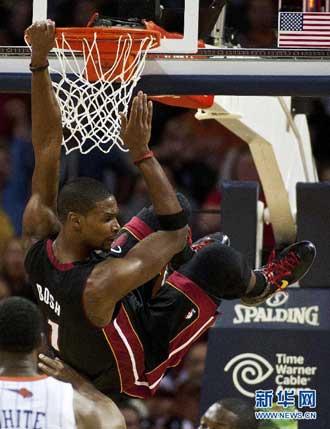 Unbeaten Heat cage Bobcats 96-95
But Wade saved the game for the Heat, he brought the ball up, drove to the left side and banked a 10-footer over Gerald Henderson with 2.9 seconds remaining to lift the Heat to a 96-95 victory over the pesky Bobcats and remain unbeaten at 3-0.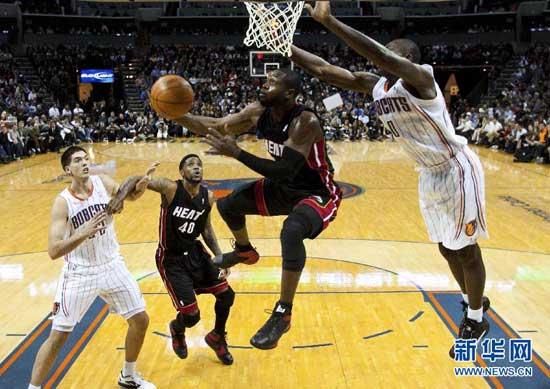 Unbeaten Heat cage Bobcats 96-95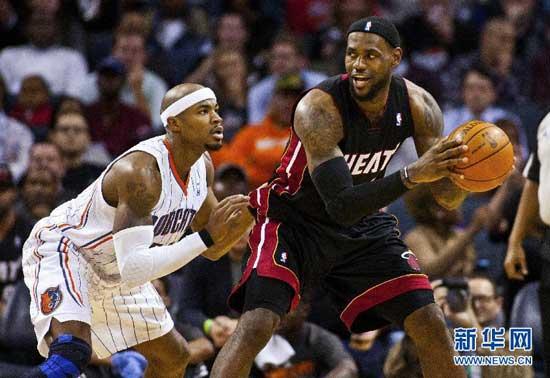 Unbeaten Heat cage Bobcats 96-95
Editor:Liu Fang |Source: CNTV.CN