Watch Video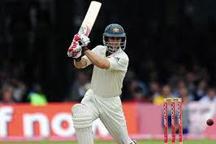 Play Video
IAs Australia and India were back on the training grounds in Perth on Wednesday. The two sides, getting ready for the third test of India's four-match tour of the continent.
Australia lead 2-0 after the second test, played in Sydney last week. India's poor performance has dismayed their fans both in Australia and at home, and they will be hoping to bounce back and win the third and fourth tests to draw the series.
India's Rahul Dravid says his team remain in good spirits, despite the two losses. Dravid says in the first test against Australia in Melbourne last month, they played well but just came out on the losing end.
Although they are now 2-0 down in the series, Dravid is optimistic that they will avoid the collapse that happened within the team in England last year where they lost all four tests and failed to win any one-day internationals.
Dravid said, "The results might not show it, but at least I thought in Melbourne we had our chances, we didn't take them. We were out played in Sydney badly, but we had our chances in Melbourne and we can take heart form that. We can take heart that Australia were 20 or 30 for three in the first innings in Sydney as well. So there are certain things that I think we can take heart from, and like you said rightly I think it's very important for us to try and definitely not go down the road that what happened in England."
Australian Batsman Ricky Ponting said, "I think our fast bowling group right through this series so far have been able to build pressure at both ends. We know how well Pattinson, Siddle and Hilfenhaus have bowled in the first two test matches, so I think that what's Brad was trying to say. That it's like any opposition that you play. If you bowl well and you can dictate to the batsmen then and keep them under pressure then you're a good chance at actually taking wickets. I mean that's what test cricket is all about. I think we've been able to that really well in the first couple of test matches and obviously this week that's our target once again."
Related stories
Editor:Wang Xi |Source: CNTV.CN