Watch Video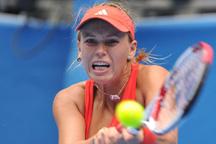 Play Video
With the Australian Open, top seed Caroline Wozniaki seemed in total control as she continued her quest for a maiden grand slam title. She faced Monica Niculescu in Melbourne on Friday. The world number one had little trouble stopping Niculescu. The Romanian broke service when Wozniacki served for the opening set, but the hard work had already been done. Wozniaki took the first set with ease 6-2.
The 21-year-old Wozniacki wasted no time breaking back in the second set. Niculescu hoped to rally, but Wozniaki didn't let that happen. She clinched the victory 6-2, 6-2 on a backhand winner after 76 minutes. Wozniacki reaches the fourth round without dropping a set at Melbourne.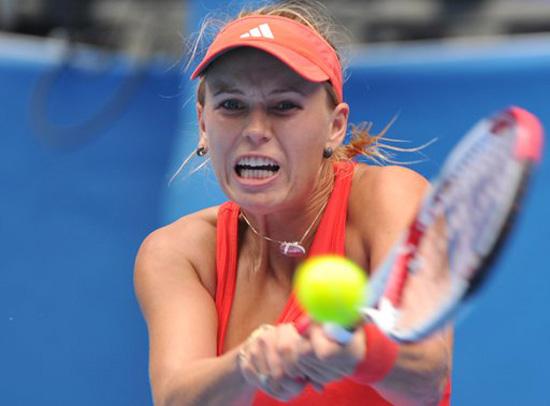 Caroline Wozniacki of Denmark plays a shot during her women's singles match against
Monica Niculescu of Romania on the fifth day of the Australian Open tennis tournament
in Melbourne. Wozniacki won 6-2, 6-2.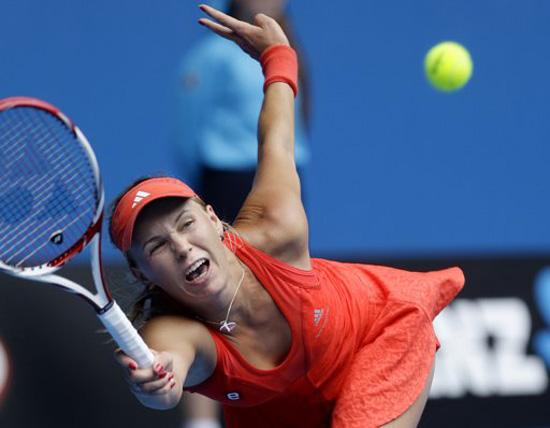 Denmark's Caroline Wozniacki reaches for a forehand return to Romania's Monica
Niculescu during their third round match at the Australian Open tennis championship,
in Melbourne, Australia, Friday, Jan. 20, 2012.
Related stories