Watch Video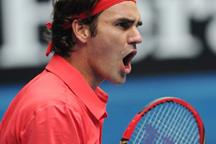 Play Video
Roger Federer has won four of his 16 Grand Slam titles in Australia, and he met hard-serving Ivo Karlovic at Rod Laver Arena.
Federer's effort was not as comfortable as Nadal's, but just as effective by the end. Karlovic did manage to force the Swiss into a tie-break in the first set. Federer stepped up and won it anyway 7-6.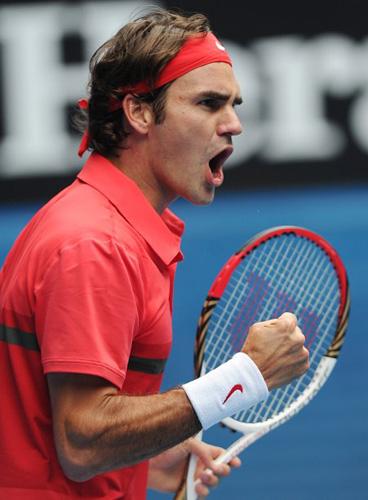 Switzerland's Roger Federer celebrates after winning the
first set against Croatia's Ivo Karlovic during their
third round match at the Australian Open tennis
championship, in Melbourne, Australia, Friday, Jan. 20, 2012.
The Swiss rebuilt his momentum and hit back-to-back aces to start the second set. But the Crotian Karlovic refused to give up. The score was tied at 5-5 and the players went to another tie-breaker. Federer outlasted Karlovic again, and grabbed the second set 7-5. The two tiebreaks were as close as Karlovic would get to outscoring Federer and getting any advantage in the match. Federer's third set was stellar, and he made it look easy over Karlovic and final score is 7-5, 7-5, 6-3. Federer wins it.
Related stories