Watch Video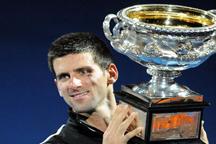 Play Video
World number two Rafael Nadal met top-ranked Novak Djokovic to decide the first Grand Slam of the tennis season at Melbourne Sunday night.
Nadal went-in looking for his 10th Grand Slam title, and he won a crucial break point in the fifth game of the first set. He hit a cross-court shot off Djokovic and took a 3-2 lead. Five-time Slam-winner Djokovic had five chances to break Nadal's serve, but could only convert one. Nadal also got 76 percent of his first serves in play and carried his edge all the way to a 7-5 first set win.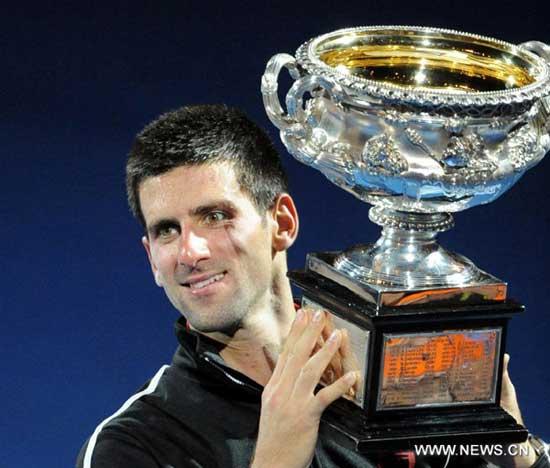 Novak Djokovic of Serbia poses with the trophy during the awarding ceremony for the
men's singles final with Rafael Nadal of Spain at 2012 Australian Open tennis
tournament in Melbourne, Australia, on Jan. 29, 2012. Djokovic won the champion by
defeating Nadal 3-2. (Xinhua/Guo Yong)
The second set was tight until the 9th game. That's when Djokovic broke serve to go up 5-4. Nadal went on to double-fault on his next service game and gifted the world number one the second set, 6-4.
The Serbian star stamped his authority all over set number three. Djokovic ran out to a 4-1 lead and scored on 11 winners compared to only two for Nadal, and he doubled-up the Spaniard in total points won, 32-to-16. It was a decisive 6-2 count. Nadal was on the ropes with Djokovic leading the championship match 2 sets to 1.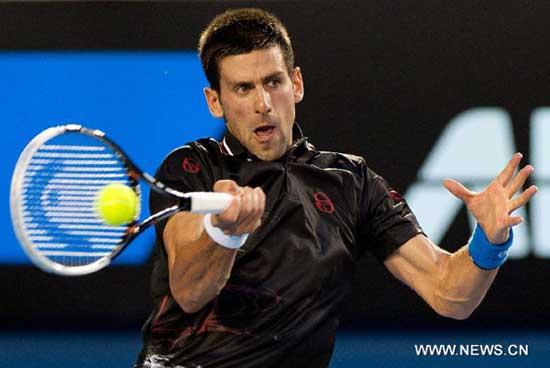 Novak Djokovic of Serbia hits a return to Rafael Nadal of Spain during their men's
singles final at 2012 Australian Open tennis tournament in Melbourne, Australia, on
Jan. 29, 2012. (Xinhua/Bai Xue)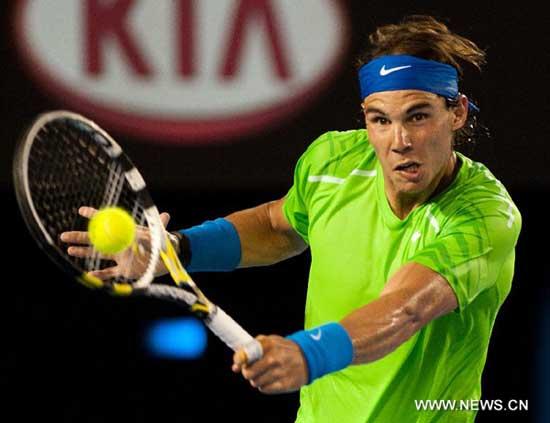 Rafael Nadal of Spain hits a return to Novak Djokovic of Serbia during their men's
singles final at 2012 Australian Open tennis tournament in Melbourne, Australia, on
Jan. 29, 2012. (Xinhua/Bai Xue)
Related stories
Editor:Zhang Rui |Source: CNTV.CN