Watch Video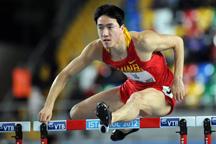 Play Video
Twelve gold medals will be awarded at the World Indoor Athletics Championships in Istanbul over the next four hours or so - including some spectacular races such as American Sanya Richards Ross in the 400 meters, and the current darling of the track, Australia's Sally Pearson in the women's 60 meter hurdles final. But concentration on this morning's heats of the men's 60 meter hurdles, Chinese superstar Liu Xiang was expected to qualify easily for today's semi-finals.
Liu, who was the gold medalist at the 2008 Valencia world indoors to add to previous silver and bronze showings, bemoaned the early start but still had no problem qualifying for the final. The 2004 Olympic champion eased up in the final stages to clock 7.62 seconds just behind Britain's Andrew Pozzi, who topped the timings with 7.61. After being disqualified for false starting in his previous race in Sweden, the 28-year-old Liu was keen not to make the same mistake again, particularly as athletes had expressed concern with the sound system in the arena.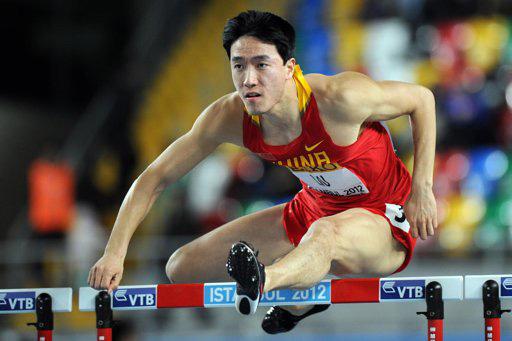 Chinese athletics superstar Liu Xiang has coasted into the semi-finals of the
men's 60m hurdles at the World Indoor Athletics Championships in Istanbul.
Liu Xiang said:" The starter speaks with a low voice and it was hard for me to understand his 'ready'. I had to start to run when I heard the gun instead of his order. During the race I felt very relaxed. I will get better and better in the semi-final and final on Sunday. I am taking it very seriously to get into the final."
Related stories