Watch Video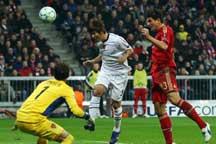 Play Video
The other last 16 second leg match on the night saw Bayern Munich host Basel. The Germans, coming off a 7-1 Bundesliga win over Hoffenheim, would look to battle back from a 1-0 deficit in their first leg at Basel.
And they had a good start on the night. Arjen Robben broke the deadlock only 10 minutes into the match. Bayern put the score at 1-1 on aggregate, en route to a thrashing victory.
Robben then crossed for Thomas Mueller before the German international made it 2-1 in the 42nd minute.
The hosts then took advantage of a free-kick just before the interval. Mario Gomez tapped in the third goal of the match. Bayern led 3-1 at halftime.
The Germans continued to press after the break. Gomez volleyed in the 50th to make it 4-1.
The hosts showed no mercy later on. Frank Ribery set up Gomez for a header in the 61st. The power striker completed the hat-trick and put Bayern 5-1 ahead.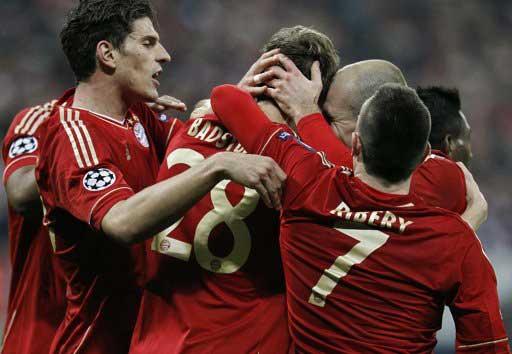 Bayern Munich's striker Mario Gomez (L) celebrates with his teammates after scoring
during the UEFA Champions League round of 16 second-leg match of FC Bayern Muenchen vs
FC Basel in Munich, southern Germany. Gomez scored four goals as Bayern Munich marched
into the Champions League quarter-finals by smashing FC Basel 7-0.
And only 6 minutes later, the 26-year-old scored for his fourth goal of the match after a hat-trick at Hoffenheim, his 7th goal in two matches making it 6-1 on aggregate for Bayern.
Robben then capped the 7-goal victory nine minutes from time. Bayern, with a dominant display to move on to the quarter finals, routing Basel 7-1 on aggregate.
Editor:Liu Fang |Source: CNTV.CN