Watch Video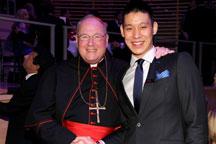 Play Video
Asian sports stars stepped up to be counted at a reception hosted by Time Magazine on Tuesday night. New York Knicks point guard Jeremy Lin and women's world number one golfer Yani Tseng were among those honored as Time's "Top 100 Most Influential People in the World".
Time Magazine named Lin to the list, along with fellow Big Apple newcomer Tim Tebow of football's New York Jets.
Lin rocketed to stardom and became a household name in both the United States and across Asia thanks to a series of explosive performances with the Knicks. The Harvad graduate led an unlikely winning streak by New York while being promoted to the starting lineup. The streak became a global sports phenomenon known as "Linsanity." Lin averaged 14.6 points and 6.1 assists a game before undergoing knee surgery. He is currently working his way back into shape and hopes to return for the second round of the Eastern Conference Playoffs, if the Knicks make it that far.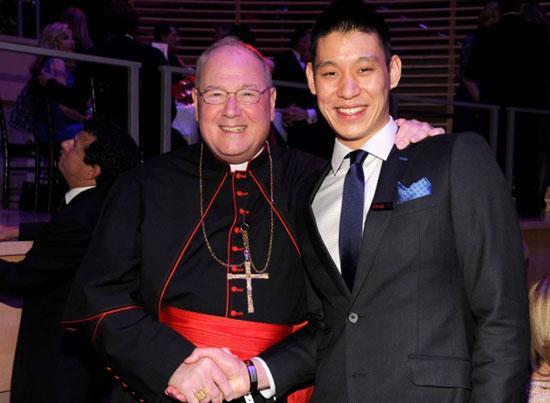 Timothy Cardinal Dolan and Jeremy Lin attend the TIME 100 Gala celebrating TIME'S 100
Most Infuential People In The World at Jazz at Lincoln Center on April 24, 2012 in New
York City.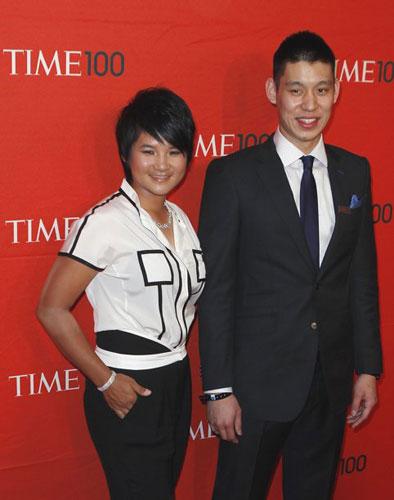 NBA player Jeremy Lin arrives with golfer Yani Tseng of Taiwan
to be honored at the Time 100 Gala in New York, April 24, 2012.
The Time 100 is an annual list of the 100 most influential
people in the last year complied by Time Magazine.
Time magazine lists its 100 most influential people in the world, Chinese VP Xi Jinping on the list
Time magazine announced its 100 most influential people in the world on Wednesday, and this year's list features a host of entertainers, political leaders, and even controversial figures. The ninth annual list includes Chinese Vice President Xi Jinping, Chinese Communist Party boss of Guangdong province Wang Yang, NBA superstar Jeremy Lin, Chen Lihua and many others. Full Story>>
Jeremy Lin among Time's most influential people
What a difference a few months can make. In just over ten weeks time, NBA Basketball Guard Jeremy Lin went from benchwarmer to one of the world's biggest movers and shakers. Lin has been named in Time Magazine's list of the 100 most influential people around the globe for 2012, putting him in the company of world leaders at least on paper.Full Story>>
Editor:Bai Yang |Source: CNTV.CN