Watch Video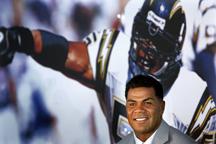 Play Video
The NFL world is in mourning following the shocking news of the death of all-time great Junior Seau. The 43-year old, one of the best linebackers to ever play pro football, was found dead in his California home on Wednesday with police calling Seau's death - a suicide.
According to police, Seau's girlfriend found him in his home with a gunshot wound to the chest, and emergency efforts to save him were unsuccessful. No suicide note was found, but apparently Seau did text his ex-wife and three children a simple message reading "I love you".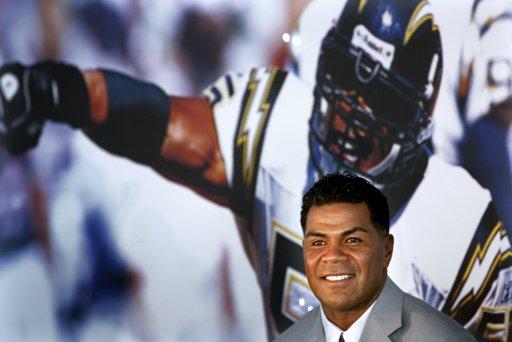 FILE - In this Aug. 14, 2006, file photo, former San Diego Chargers football player
Junior Seau smiles during a news conference announcing his retirement from pro
football in San Diego. Police say Seau, a former NFL star, was found dead at his home
in Oceanside, Calif., Wednesday, May 2, 2012, after responding to a shooting there.
He was 43. (AP Photo/Sandy Huffaker, File)
Over his 20 years in the NFL, Seau played in a record 12-straight Pro Bowls and was an All-Pro six times. He also played in two Super Bowls, with the New England Patriots in 2007 and the San Diego Chargers in 1995.
Seau will be remembered most for his time with the Chargers and is being remembered for his kindness off the field and unrelenting intensity and energy between the sidelines.
Dean Spanos, owner of San Diego Chargers, said, "This was his home, this is where his roots were and he couldn't do enough off the field for the youth and anybody he could help, he helped. And I think people will remember him for that and they should. It's a very difficult time for everybody obviously. Our thoughts and prayers obviously go out to Junior Seau's family and again it's just a really sad moment right now for everybody."
Editor:Zhang Dan |Source: CNTV.CN