Watch Video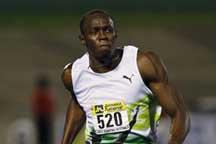 Play Video
Triple Olympic champion Usain Bolt is also getting charged up for the upcoming London Olympic Games. The fastest man in the world took to the track at the Jamaican International Invitational.
The Jamaican world record holder struggled through two false starts, and then clocked a dazzling 9.82 seconds in his first individual race of the year. Bolt exploded out of the blocks to take the lead at 40 meters and the contest was virtually over.
Michael Frater, a member of Jamaica's world record 4x100 meters relay team, finished a distant second in exactly 10 seconds.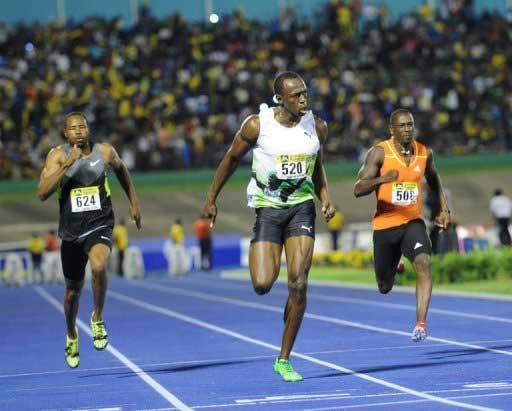 Jamaica's Usain Bolt (C) eases across the finish line in a season-leading 9.82sec
time to win the Men's 100m event at the Jamaica International Invitational, in
Kingston, Jamaica, on May 5.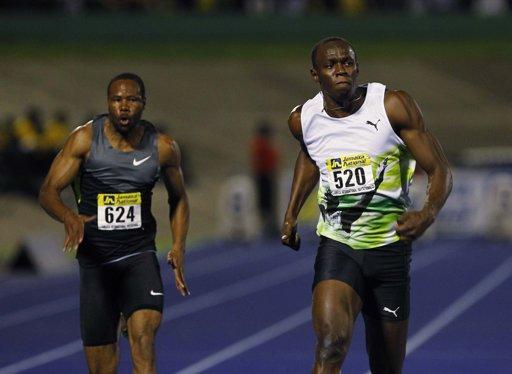 Usain Bolt (R) of Jamaica sprints to win the men's 100 metres event at the
Jamaica International Invitational track and field meet in Kingston, May 5, 2012.
Olympic champion Bolt held his nerve after two false starts by competitors and
powered to the year's fastest 100 metres at the Jamaica International Invitational
on Saturday.
Editor:Wang Chuhan |Source: CNTV.CN