Watch Video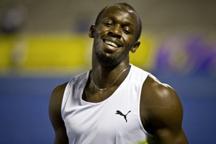 Play Video
The athletics spotlight shifted to the Jamaican Olympic Trials in Kingston on Sunday night. All eyes were on the men's 200 meter final, with Yohan Blake aiming for a second dramatic upset against the world's fastest man, Usain Bolt.
Blake beat the Olympic champion and world record holder in the 100 meters two days ago. Bolt expected to gain revenge this time around over his favorite distance. Bolt took off from lane 5, and took the lead at the start.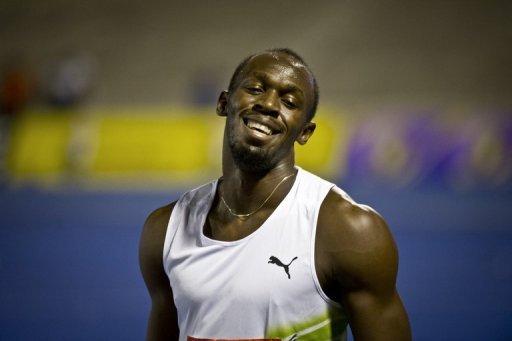 Usain Bolt reacts after the men's 200m dash semis at the Jamaican Olympic Athletic
Trials in Kingston on June 30. Bolt and Yohan Blake will square off in Sunday's 200m
final just two days after Blake upset Bolt in the 100m at the Jamaican Olympic
Athletic Trials. (AFP Photo/Mladen Antonov)
But once they rounded the curve, it was a different story. Blake took the lead with Bolt trying hard to catch up. The 22-year-old Blake got the job done in the closing meters. He topped the triple Olympic gold medalist with a time of 19.80, beating Bolt by three hundredths of a second. Blake again set the fastest time in the world for the distance this year.
They both qualified for the Olympic games, and they will be joined by Warren Weir, who came home third in 20.03. Bolt's still looking forward to London and defending his twin Olympic titles.
Usain Bolt, men's 100m world record holder, said, "I would say definitely, I'm Olympic champion, I have to show the world that I'm the best so I expect I'll come back, it's not like I was blown away or anything so I know what I need to do to get it right. I've got a few more weeks to get myself back together so I look forward to that I'm not far off I'm right there and knowing me I can get it done so I'm not really worried."
Editor:Zhang Dan |Source: CNTV.CN