Watch Video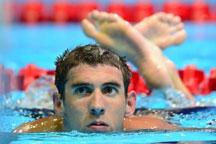 Play Video
The clock is starting to wind down on Michael Phelps' brilliant swimming career. The American swimming legend won't have the chance to repeat his record-setting haul of 8-gold medals that he accomplished at the Beijing Games since he's dropped the 200 meters freestyle from his schedule, leaving him with a potential seven gold medals in his Olympic swansong.
The 27 year old has always said he will retire from swimming before his 30th birthday, so London looks like his last Olympics. The swimmer qualified for eight events at the U.S. Trials last week, the same number he swam in Athens 04 and Beijing 08 but he decided to ditch the freestyle to focus on the relays. Collecting an unbelievable 16 medals from the past two Olympics, 14 of them gold, Phelps is now only 2 medals away from the Olympic record set by former Soviet gymnast Larisa Latynina.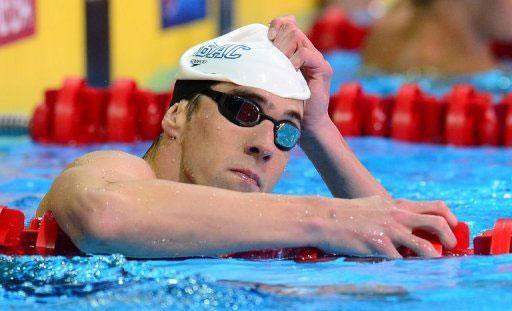 Michael Phelps takes off his swim cap following his first place finish in the
men's 100m butterfly final at the US Olympic swimming trials on July 1.
Phelps was sixth at the turn but powered home to win in 51.14sec.
One man hoping to challenge the Phelps dominance in London is fellow-American Ryan Lochte who had an outstanding performance at last year's world championships, winning five gold medals. Lochte has qualified in five events and could add another in the relays.
Meanwhile, swimming legend Mark Spitz, who had his record of seven gold medals at one Olympics beaten by Phelps in Beijing can't wait for the Olympic swimming events to begin while Phelps himself is taking it all in his stride.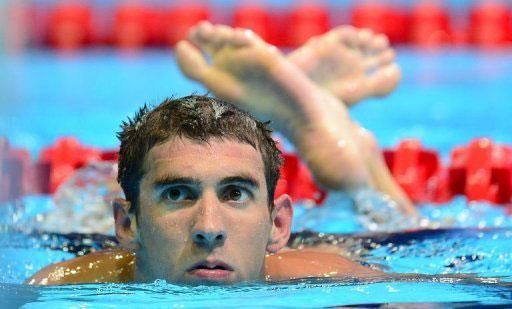 Michael Phelps makes his way out of the pool following his first place finish in
Heat 12 of the men's 200m individual medley on Day Five of the 2012 US Olympic
Team Trials, on June 29, in Omaha, Nebraska. Phelps held off Ryan Lochte to win
the event, both booking a trip to London with the fastest times of the year.
Michael Phelps, 16-time Olympic Medalist, said, "I'm a lot more relaxed than I ever have been. I'm able to enjoy all the moments, for me it's travelling to all these meets, all these different pools I've had so many memories and so many moments in, whether it's been a world record or made an Olympic team or done this or done that at that pool throughout that career. I'm just piecing all the memories together and just living it up. It's been an awesome career and a fun career and I'm just going to have fun."
Mark Spitz, 11-time Olympic Medalist, said, "I think you know, he's motivated by establishing the most incredible legacy in the sport of the Olympic Games and swimming by wanting to swim at the top of his game and he's got one more Olympics left in him I believe."
Related stories
Editor:Bai Yang |Source: CNTV.CN