Watch Video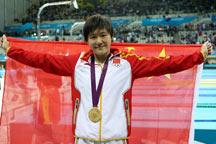 Play Video
Chinese swimmer Ye Shiwen chased her second gold medal at the 2012 Games on Tuesday, while dealing with drug cheat rumors after breaking the world record in the 400-meter individual medley.
The British Olympic Association's Chairman Lord Colin Moynihan said Ye was clean and deserved recognition for her talent. For her part, the 16-year-old shrugged off the dispute and stayed focused in the 200 meter medley on day four.
She came from behind with her specialty freestyle and set another world record for good measure. Ye became the first Chinese swimmer to win double golds in a single Olympic Games, and she strongly denied that she ever used banned drugs at the Games.
Ye says, "I think it's unfair, although it didn't affect me much. We never suspect athletes from other countries if they have won several gold medals. But why did they cast doubt on me when I had just won two golds? I'm definitely sure I didn't take any banned substances. I achieved the success through my hard work."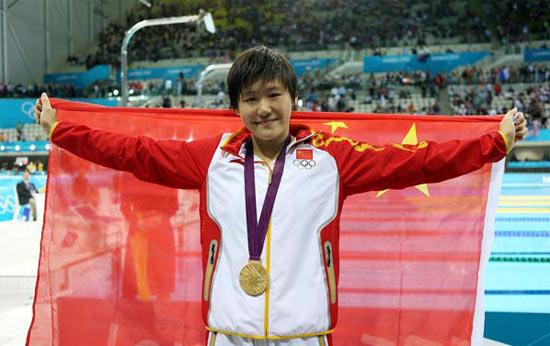 Gold medalist Ye Shiwen of China poses after the awarding ceremony of women's 200m
individual medley swimming event at London 2012 Olympic Games in London, Britain,
on July 31, 2012. Ye Shiwen won the gold medal of the event with a time of 2:07.57
and set a new Olympic Games record. (Xinhua/Fei Maohua)
Related stories
Editor:Zhang Jianfeng |Source: CCTV.com