Watch Video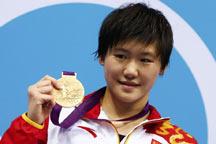 Play Video
We're hearing from different voices on China's swimming sensation Ye Shiwen's incredible performances from inside and outside the pool. She's landed two gold medals, in the women's 400m and 200m individual medley.
Sports journalists and commentators in London agree that if there's an accusation of wrongdoing, there's got to be evidence to back it up.
Liang Fan, a overseas student, says, "I am excited. I have been following her from the preliminary competitions. She also broke the Olympic record yesterday. As a Chinese, I am extremely excited and proud when I see our Chinese athletes giving such great performances."
Qu Shaoshi, a visitor, says, "As for the negative comments, I think the young girl has been dealing with them in a very smart way. She responded in the appropriate manner to the people who have doubts and are suspicious of this gold medal which she won through genuine strength.
This medal also proves that Chinese people have the ability and we are confident and we will not be disturbed by anything. We trust our Chinese people and trust our own strength to overcome any difficulties."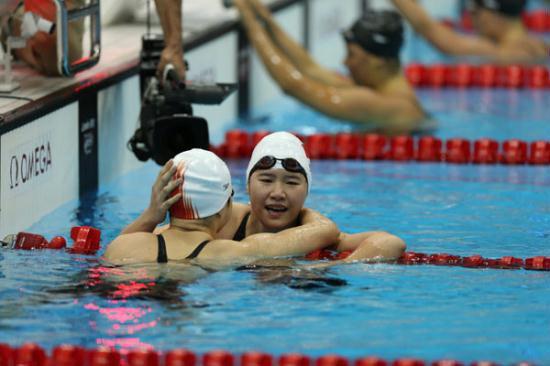 Ye Shiwen of China rests after competing in women's swimming 400m Individual Medley Final
competition at London 2012 Olympic Games in London, Britain, on July 28, 2012. Ye Shiwen
won gold medal with a new world record. (Xinhua/Fei Maohua)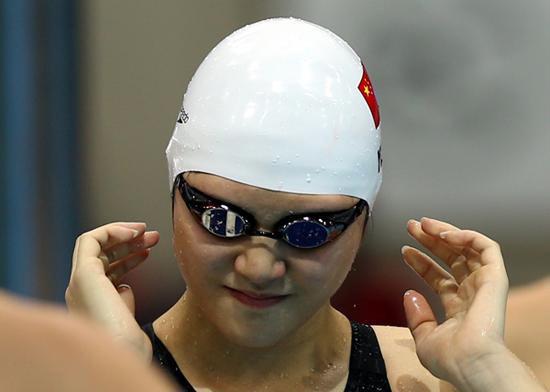 Ye Shiwen of China prepares for the start of the final of women's 200m individual
medley swimming competition, at London 2012 Olympic Games in London, Britain, on
July 31, 2012. Ye Shiwen won the gold medal of the event with a time of 2:07.57
and set a new Olympic Games record. (Xinhua/Fei Maohua)
Related stories
Editor:Zhang Jianfeng |Source: CCTV.com