Watch Video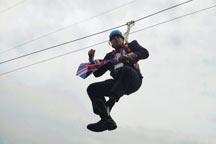 Play Video
Those behind the Olympic Games said they wanted to take the Olympics to new heights.
And on Wednesday, one of the main faces of the organizing committee attempted to do just that as London's affable mayor Boris Johnson looked to make a striking entry to an Olympic event via a zip line.
Only one problem, the mayor got stuck halfway across the 320-metre (350-yard) zipwire, and the city's Johnson was left dangling above the crowd.
He then began asking the spectators below for a rope. The London mayor spent several minutes suspended before technicians were able to reel him back to safety. Johnson believes a brake had been left on, and that's why he was unable to make it across in one attempt.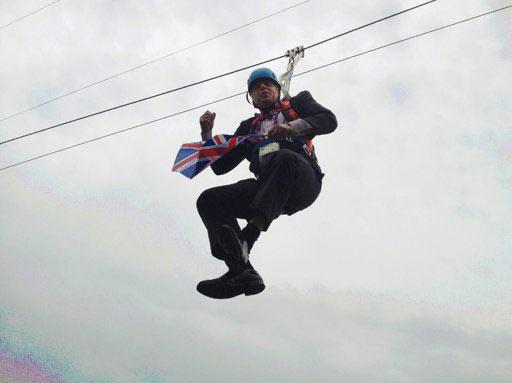 London Mayor Boris Johnson dangles in the air after getting stranded on a zip wire
while trying to make a dramatic entry to an London 2012 Olympic party at Victoria
Park in east London August 1, 2012.
Editor:Zhang Jianfeng |Source: CCTV.com