Watch Video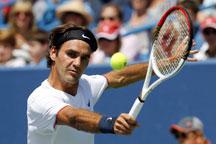 Play Video
The top two tennis players in the world, Roger Federer and Novak Djokavic, will contest the Cincinnati Masters title after both cruised to semi-final victories on Saturday.
Djokovic quickly gained his poise, breaking the Argentinian to go 4-2 up in the opening set before closing it out 6 games to 3.
Juan Martin del Potro defeated Novak Djokovic for the Olympic bronze medal on Wimbledon's lush grass two weeks ago. But with the Argentine hampered by a wrist injury, it was a very different story on the Cincinnati hardcourt on Saturday. A long rally in the fourth game of the second set was a classic. The Serb kept his opponent moving around the baseline. Del Potro stayed in touch though answering with tenacious shots. But Djokovic then delicately hit a drop shot just over the net which Del Potro got to but his return went wide.
Djokovic went on to claim his spot in the final of the Western and Southern Open for the second straight year with a 6-3, 6-2 win.
In the final, the second seed will meet the top-ranked Roger Federer. The Swiss, who returned to the ratings pinnacle after his triumph at Wimbledon, blasted some spectacular baseline shots against his compatriot Stanislas Wawrinka.
Wawrinka though stayed in contention in the opening set, but soon found himself powerless against Federer, the all-around, whose delicate backhands are lethal.
Federer claimed the first set 7-6 and dominated the second.
Finally, the World No. 1 prevailed with a 7-6, 6-3 victory, setting up a highly anticipated match against Djokovic.
It'll be the seventh time that Federer and Djokovic have played for a tournament title. Federer leads their career match ups 15-12.
Editor:Wang Xiaomei |Source: CCTV.com