Watch Video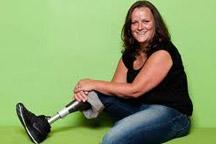 Play Video
For the Paralympic host city of London, 7 years ago, the excitement of winning the Olympic and Paralympic bids was completely erased the very next day. On July 7th, 2005 four homegrown Islamic terrorists set off four bombs across the city, leaving 52 dead and over 700 injured. On a day that has now become known as simply, 7/7.
Martine Wright was among those on the tube that fateful day, but has overcome the physical and emotional trauma, and has reached the London Paralympics.
The day London won its Olympic bid was the last day Martine Wright would ever walk again. On her way to work the very next morning, July 7th, 2005, her world was changed forever.
Martine Wright said, "I was completely oblivious to what was going on, just had my head in a paper but I know that we went into a tunnel and then 10 seconds later…all I can describe it is this white flash in front of my eyes."
Martine had been caught in the 7/7 suicide attacks. The blast killed seven people on her train and took away the use of her legs.
Martine Wright (number 7) and her teammates take part in a sitting
volleyball match in Bath as part of their final preparations for
the Paralympics.
Martine Wright said, "I sort of glanced up, and it was about 6ft up or something and then saw all thing mangled metal that was the end of the carriage going into my legs. I just saw one of my new trainers I'd just bought. I just remember this trainer on top of all this mangled metal with blood all over it."
In the years since, Martine has embraced life in a brand new way...throwing herself at every new opportunity. This mindset is what led her to the Paralympics.
Martine Wright said, "I went to a Paralympic potential day, which was called the 'amputee games'. Tried fencing and basketball and tennis and archery, and sitting volleyball. People think that we use a chair with sitting volleyball. We use our bottoms, the floor and that's it, and we use our hands and arms so that was quite liberating for me."
Martine, a symbol of the human will to overcome, and the unbreakable spirit Paralympians across the world carry with them.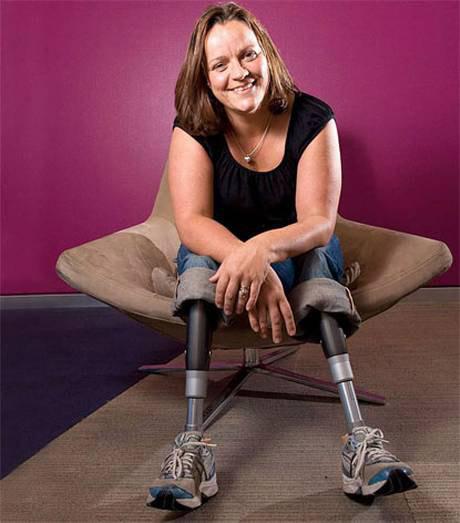 Martine Wright had both legs amputated after the 7/7 bombings and is
now a member of the GB female sitting volleyball squad.
Related stories
Editor:Wang Chuhan |Source: CCTV.com