Back in 1948, Eva Loeffler, who is serving as the mayor of the 2012 Paralympic Village, was helping her father out at Stoke Mandeville Hospital. The young Eva, volunteering for an amateur sport contest for World War II veterans left confined to wheelchairs.
Loeffler's father, Ludwig Guttman, now widely hailed as the father of the Paralympics, was the man behind the competition, as he pioneered the use of sport as therapy. The 1948 Stoke Mandeville Games, with just 16 wheelchair-bound competitors competing in a handful of events, were timed to coincide with the post-war Olympics taking place in London.
Now, almost 65 years later, the Games have grown into an international celebration. And Loeffler, is now witnessing her father's dreams come true.
Eva Loeffler said, "As early as 1956 he said 'I dream of the time when disabled people will take part in the Olympic Games.' No-one but he could have made a statement like that in 1956. It was very farfetched. But his dream has come true. I think sport in any field brings people together. And when I look at the Paralympics now, they're not disabled people doing sport, they're sportsmen, just like the Olympians. They just happen to be disabled."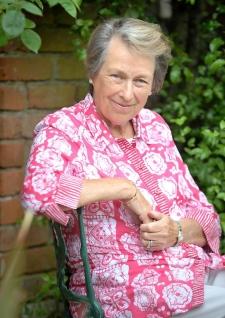 Eva Loeffler
Editor:Wang Chuhan |Source: CCTV.com