Watch Video
Play Video
It's not just varying degrees of physical abilities amongst Paralympic athletes, but for the first time in many years, athletes with mental challenges are also competing. French swimmer Alicia Mandin has the physical ability to be among the best in London, but will be relying on her mental functions to perform at her best.
This is a dream come true for Alicia Mandin. Born with learning difficulties, the French swimmer has reached her Paralympic goal as a member of her country's swim team. Mandin is also among the French golden hopes, although her camp is keeping her expectations low for the moment.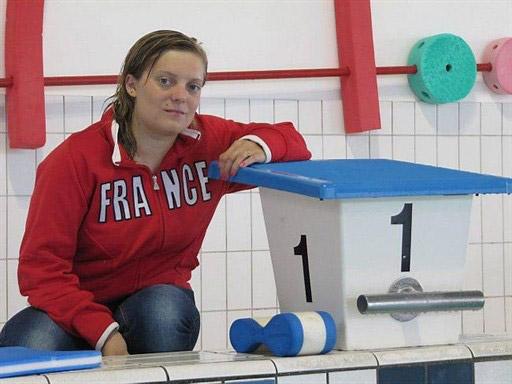 French swimmer Alicia Mandin
Bertrand Sebire, Alicia Mandin's Coach, said, "A medal would be extraordinary, more than extraordinary, a Paralympic dream."
Since childhood, Alicia has had to cope with both epilepsy and severe dyslexia, but that hasn't stopped her from taking her passion for swimming to the highest level. At 22, she already has several French championship titles under her belt. She's also a European silver medalist, and world champion in the 50-metre breaststroke category. As much as she would love to find further success in the pool, Alicia also sees her role as providing an inspiration for future generations.
Alicia Mandin, French Swimmer, said, "Well, I'm happy because the Paralympics will make people come and support us, and also help children who could be doing sports but don't think that they're able to."
Mandin says she doesn't like to think too far ahead as the competitive nature of top level sport presents a huge challenge for her. She tends to panic when faced with rapid change, and that can make her future unpredictable. Her coach says this is a big reason why she needs to develop interests outside of swimming.
Bertrand Sebire said, "What worries me is what happens after the Games. We need to prepare her return into social life so she doesn't crash. It's hard to be at the top and then return to a lower level in society."
But in the meantime Alicia will do her best in the two events that she's signed up for, one race in the breaststroke and another in freestyle.
Related stories
Editor:Wang Chuhan |Source: CCTV.com