Watch Video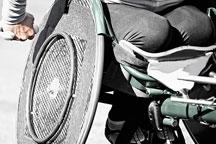 Play Video
To ensure there is no cheating at the Paralympics, officials have been testing not just for the usual banned drugs, but for something called 'Boosting'. It's a banned practice that involves wheelchair athletes self-harming to cause a spike in blood pressure and thereby increasing adrenalin production and gaining an advantage over their rivals. Richard Bestic has been looking at a dark side to the Paralympics and how some of its athletes attempt to cheat the system.
It is Paralympic sports dark secret. Where paralysed elite athletes aim for a boost to their performance of up to 10 per cent by extreme self-harm. The International Paralympic committee says it is cheating and they've been conducting tests.
Banned for eight years, some believe Boosting will end in tragedy.
Athletes can Boost by triggering what's called autonomic dysreflexia, a paralysed body's response to harm; like overfilling the bladder; using tight leg straps or sitting on sharp objects.
Because many paralysed people have no feeling, the body must find a different way to warn the brain of danger.
According to a report by the World Anti-Doping Agency, about 10 out of 60 athletes surveyed at the Beijing Paralympics admitted having "Boosted" at a major competition.
It's dangerous because it can cause heart attacks or strokes, but it's a practice difficult to stop.
Richard Bestic, London, said,"As always in sport, there's a light side and a dark side. And at its very least boosting is an indication of the extremes to which athletes will go to achieve greatness in their sport.At its worst, it's probably a dangerous practice to which the Paralympic authorities are finding difficult if not impossible to stamp out."
Editor:Qin Xue |Source: CCTV.com