Watch Video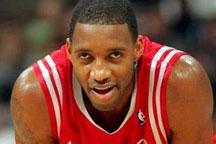 Play Video
A day after his media-frenzy arrival in China, Tracy McGrady joined his new teammates in his first training session with the Qiangdao Eagles on Thursday. The former NBA superstar looked comfortable back on the court and is eager to play with his new teammates. Peter Koveos has the story.
When McGrady first appeared at the Qingdao Eagles practice court, his arrival caused an immediate stir as a large crowd of media members were waiting for his arrival.
More proof of the stars effect in Qingdao.
The nine-year-old club has had bland results in the Chinese Basketball Association in the past, so Qingdao had been largely ingored by the national media.
But T-Mac's arrival has changed everything.
Li Guang, Point Guard of Qingdao Eagles, said,"T-Mac has made a huge difference. There used to be only 4 or 5 media units covering us during the CBA season. Today the gym is almost packed. Everyone focuses on him. It's huge."
McGrady began the training sesssion with some three-point shooting, making 25 out of 29. The 33-year-old said he feels good and is eager to fit in the Eagles.
McGrady quickly blended into the team, in which many of his younger teammates grew up watching him play in the NBA.
The 33-year-old was obviously not in his best physical condition yet, as a missed dunk and awkward smile suggested.
But McGrady trained harder later, engaging in one-on-one drills.
The former NBA All Star hopes his experiance could help his teammates improve.
McGrady will sit out the CBA pre-season, but will play in a series of other exhibition games.
The new CBA season is scheduled to begin at the end of November.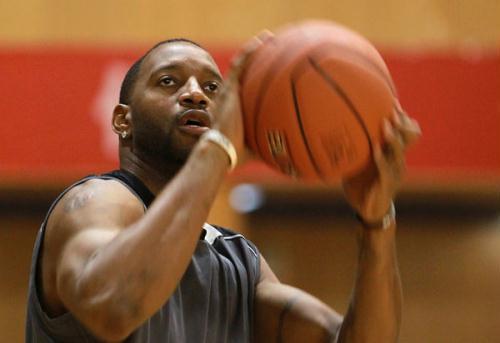 Qingdao Eagles' newcomer Tracy McGrady tries to shoot during the first training session with the team in Qingdao of East China October 25, 2012. [Photo/asianewsphoto]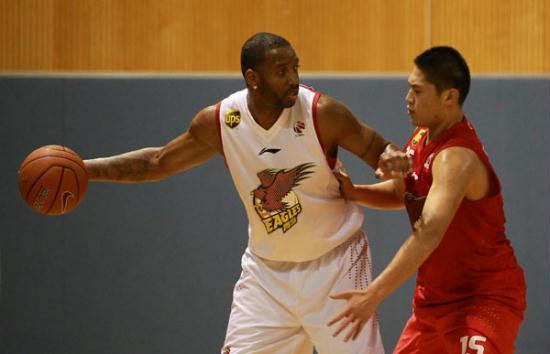 Tracy McGrady (L) tries to dribble past his teammate during the first training session with his new team Qingdao Eagles of CBA in Qingdao, East China, October 25, 2012. [Photo/asianewsphoto]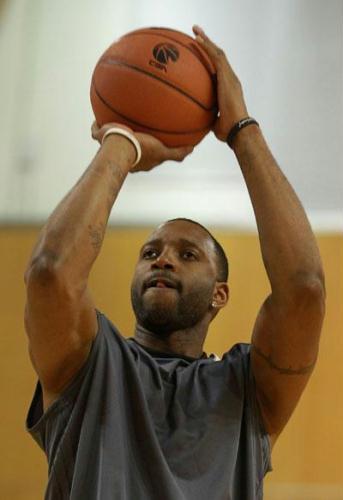 Qingdao Eagles' newcomer Tracy McGrady tries to shoot during the first
training session with the team in Qingdao of East China October 25, 2012.
[Photo/asianewsphoto]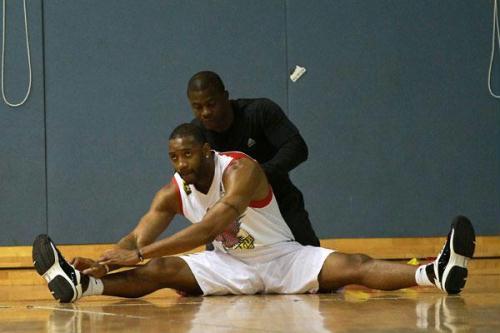 Tracy McGrady stretches during the first training session with his new team Qingdao Eagles of CBA in Qingdao, East China, October 25, 2012. [Photo/asianewsphoto]
Editor:Qin Xue |Source: CCTV.com