Watch Video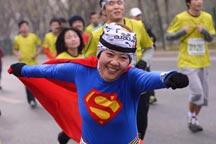 Play Video
By CCTV reporter Peter Koveos
Earlier today some of Beijing's most active citizens took part in the city's annual marathon. This year the event was staged a few weeks later than usual, but the freezing conditions didn't stop thousands from taking part.
The thousands that came out to race had to brave the cold as the mercury was right around zero, once the race kicked off.
But, after a couple of kilometres, the temperature warmed up as did the spirits of the racers.
With most of the participants looking to run for fun, the leading group was shaped in the late stage. China's Jia Chaofeng led the women's side and remained in front till the finish line, while Tariku Jufar captured the men's crown in a time of two-hours-nine-minutes and-38-seconds.
Beijing Marathon makes for a full day for everyone.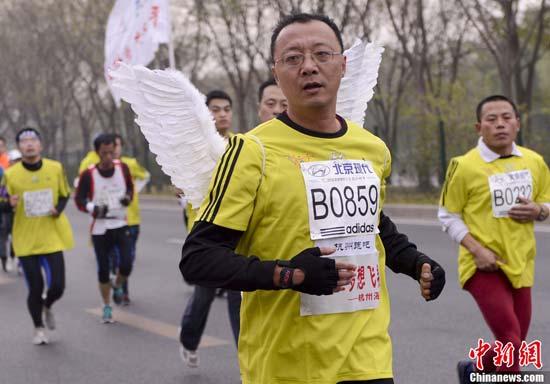 Beijing Marathon makes for a full day for everyone.
Not everyone ran a full 42 kilometre marathon, some instead choosing a more convenient mini-marathon, which is four kilometres, perfect for those who just want to be active. An older lady said, "I'm retired now. I like to show people that elderly people can participate in events like this."
Some were racing for a higher power: "I'm part of a team, with some other nuns. We run for charity and love. We do it so people can learn more about us and our aim is to participate, and be part of the event."
And this event is made for the whole family: "My whole family came. In spring, we did something similar where we ran a longer distance. We didn't come to win, and we are not that competitive. We are here for the atmosphere, and to exercise. I think this is good for our daughter to experience such an event."
Marathon or mini-marathon makes for a full day for everyone.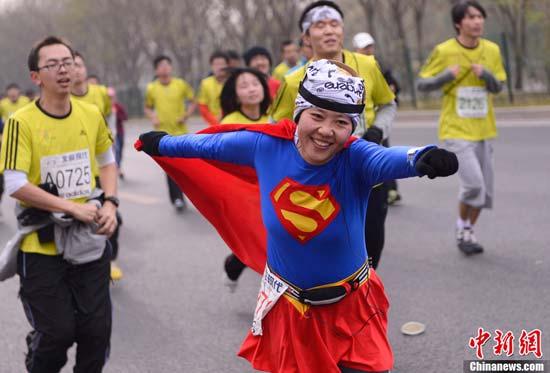 Competitors run wild in Beijing Marathon.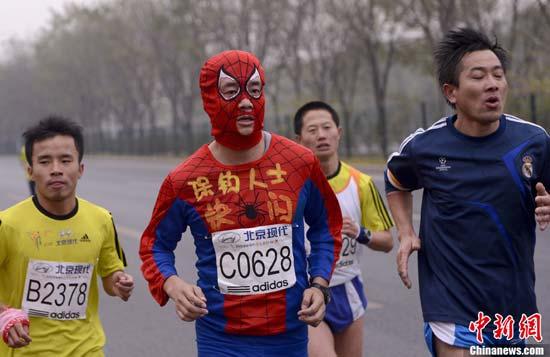 Competitors running wild in Beijing Marathon.
Related stories
Editor:Lu Jiaying |Source: CCTV.com