Watch Video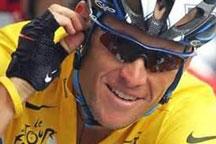 Play Video
By CCTV correspondent Peter Koveos
The sport of cycling was turned upside down last month after Lance Armstrong was banned for life and stripped of his seven Tour de France titles following an investigation by the U.S. Anti-Doping Agency.
But a month before that revalation, Armstrong's former teammate Tyler Hamilton released a tell-all book which may have accelerated his fall from grace. Hamilton says despite the recent fallout over Armstrong says the sport of cycling remains in denial over the sport's doping history.
Monday, Hamilton received the the prestigious William Hill sports book of the year award for the Secret Race which chronicles the cyclists time in the world of competitive racing.
The book discusses the surreptitious nature of the sport which encouraged doping.
And some of the biggest culprits were members of the International Cycling Union.
Tyler Hamilton said, "They're not being fully transparent, that's disappointing and they have a lot of questions to answer and they're not answering those questions, you know, they're saying very little to the Press. To me it confirms what's in the book and what we read in the USADA report, you know. They're basically in denial"
Hamilton says president Pat McQuaid and his predecessor Hein Verbruggen, now the UCI's honorary president, should step down and let somebody new govern the sport.
He also has thoughts about his former teammate Lance Armstrong, especially after the disgraced champion he released a photo of himself with his seven tour titles, which he released after he was stripped of the honours.
"You know he's still, he's still denying the past and you know that picture saddens me but, yeah I don't enjoy looking at that. He's most likely he's going through a process, you know, maybe a similar process that I went through. Maybe he's reflecting on the whole situation now. You know if I see that same, if he does the same picture like that in a year's time I'd be surprised. I think he's probably spending a lot of time thinking about it and you know it's got to be tearing him up in side".
Editor:Wang Xiaomei |Source: CCTV.com