Watch Video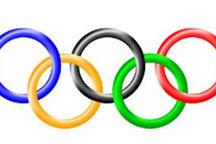 Play Video
The 2020 Olympics doesn't have a host city as of yet, but that edition of the games is already creating plenty of discussion here in China. The IOC is opening up the possibility for a new sport to be included in 2020, but that could also mean one of the current sports on the programme may be on the way out.
This has sparked a media firestorm here in China that the sport left on the outside, could very well be the nation's favourite game, Table Tennis. On Wednesday, representatives of 7 non-Olympic sports hoping to join the party made their case for inclusion in Lausanne, Switzerland.
The candidate sports who presented to the IOC Olympic Programme Commission on Wednesday were: baseball/softball, karate, roller sports, sports climbing, squash, wakeboard and wushu. In May 2013, the IOC will choose one of the sports for recommendation. Then in September 2013, IOC members will vote for the list of the 25 core events and the inclusion of one other sport for 2020 which will join newcomers golf and rugby sevens to bring the programme to its max of 28 events.
With the IOC looking to add a new sport, one will be on the way out. This has led to plenty of speculation here in China that either table tennis or badminton, traditional sporting strengths for the nation, could be getting the axe. The IOC will make the decision on which sport will be cut during its Executive Board meeting in February. However, that sport will still have a chance to be re-included added to the list of the 7 candidates heading for that May selection process.
Representatives of the 7 candidate sports...excited about the potential of joining or re-joining the the Olympics.
According to the IOC, all candidate sports are assessed against a set of criteria. They include: History and tradition, Universiality, Popularity, Image, Athletes' health, Development of the International Federation, and Cost. Each Federation representing a sport is being asked to send detailed information regarding those parameters.
Editor:Qin Xue |Source: CCTV.com