By CCTV correspondent Peter Koveos
Its been six months since the Opening Ceremony of the 2012 London Olympics, and that also means it is another six months until the Olympic park reopens -- but with a different purpose.
The crowds are gone -- the name has changed to Queen Elizabeth Olympic Park.
Snow is on the ground, but six months on since the Opening Ceremony, the transformation of the site of the 2012 London Games in well underway.
And this has been in the works for years.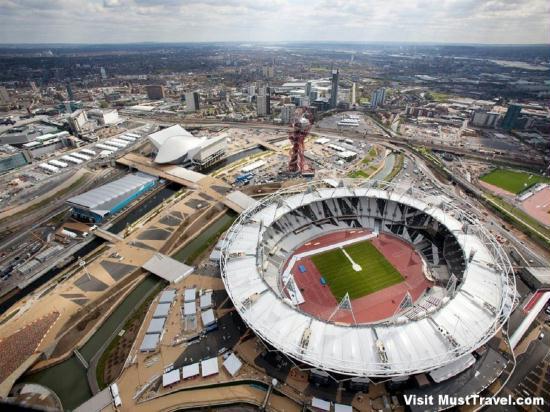 London Olympics Park
Dennis Hone, CEO of London Legacy Development Corp., said:"The original 14 billion dollar budget for the Olympic, investment in the Olympic Park including some 500 million dollars for the transformation of the park, so it was budgeted for from day one"
Gone already -- the field hockey stadium and its blue turf. All the seats in the Basketball Arena.
The Athletes village is being transformed into community housing.
More housing and a school are on the way.
But what hasn't been settled is if local football club West Ham United will agree to a 99-year lease to play in the Olympic Stadium. A decision is expected in March.
But two big summer music festivals are moving to the Olympic park, and concerts will soon be announced for the stadium.
John Reid, Live Nation Europe, said:"The Olympic Park is really, really easy to get to, as we found out when they put 2 to 3 hundred thousand people a day through the Olympic Park. Its a great transportation hub. Its a compelling venue and an iconic venue and that was very compelling, what we found is that artists want to play there, so that's a good thing".
The goal is to have part of the park re-opened for the first anniversary of the games.
The security fence will be removed -- grass and trees will replace parking lots, and the orbital observation tower will re-open
Until then tourists can book a free bus tour to see the transformation and soak up the post-olympic atmosphere.
Editor:Qin Xue |Source: CCTV.com