Former NBA star Yao Ming has given tickets to this year's Yao Foundation Charity Game to a lucky fan in Beijing. The match will take place at the Mastercard Centre in Beijing on July 1, which is where the 2008 Olympic basketball tournament was held.
It was a big surprise for the lucky fan as Yao and his staff arrived at his home and gave him the tickets in person.
This year, organizers of the event were encouraging each person involved in the match to be more interactive with fans, which is where the ticket give-away originated.
In addition to watching the charity game, the lucky fan will also watch the FIBA Stankovic Cup, which is the world under 19 championships, with the Chinese giant.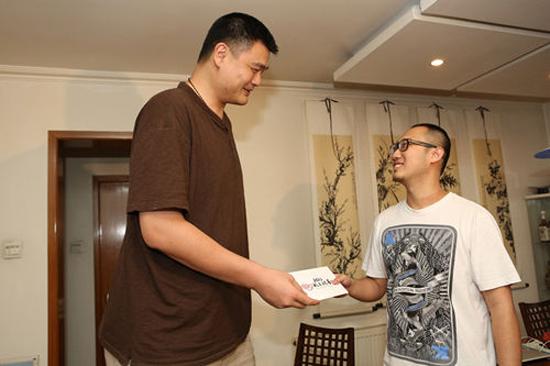 Former NBA star Yao Ming has given tickets to this year's Yao Foundation Charity Game to a lucky fan in Beijing. (Source: 163)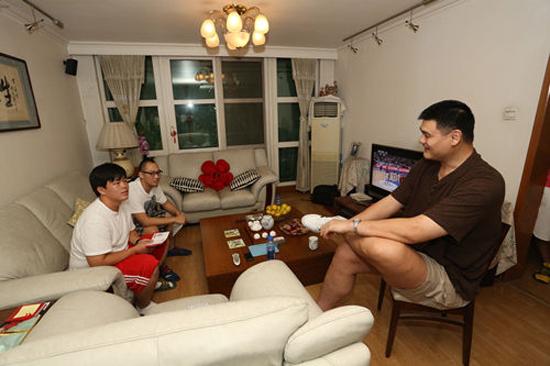 Former NBA star Yao Ming has given tickets to this year's Yao Foundation Charity Game to a lucky fan in Beijing. (Source: 163)
Related stories
Editor:James |Source: CCTV.com