Watch Video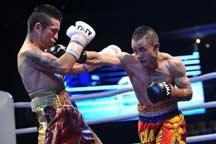 Play Video
China's only professional boxing world champion, Xiong Chaozhong, defeated Lookrak Kiatmungmee of Thailand to successfully defend his WBO Minimum Weight Title, in his home city of Kunming.
Xiong was defending his belt against Kiatmungmee, who came in with a 7-4 record with 4 knockouts. But he hadn't won for two years.
Xiong weighed in 47.4 kilograms, and his opponent was one gram heavier but had to drop six kilos in three days to meet the weight.
The belt was on the line with the home fighter favourite. So after the pre bout hype here is the action.
Xiong in the black trunks faces the camera straight into his stride. He pinned the Thai into a corner in the third round.
Plenty of body blows from the 21-year-old, adding to the Thai's torment and in the fifth round he had Kiatmungmee on the canvas - not once but twice - as he retained his title with a knockout.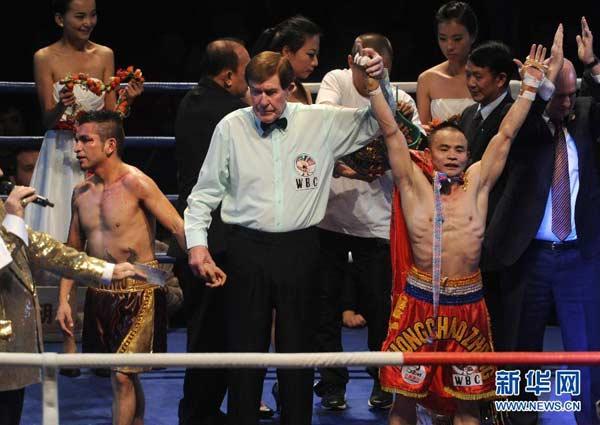 China's only professional boxing world champion, Xiong Chaozhong, defeated Lookrak Kiatmungmee of Thailand to successfully defend his WBO Minimum Weight Title. (Xinhua)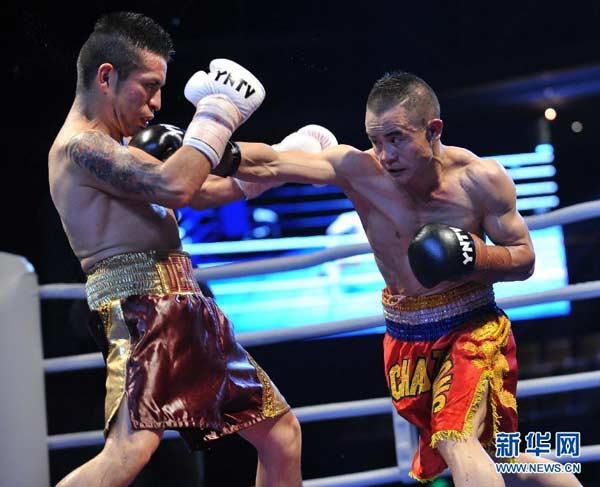 China's only professional boxing world champion, Xiong Chaozhong, defeated Lookrak Kiatmungmee of Thailand to successfully defend his WBO Minimum Weight Title. (Xinhua)
Editor:Zhou Minxi |Source: CCTV.com