A love of birds spurred him to become a wildlife photographer. And shooting pictures of wildlife transformed him into a dedicated environmentalist.
Xi Zhinong is one of China's first generation of wildlife photographers. For years, he's been promoting environmental conservation through the power of images.
"I have long believed in the power of images. The expression in the eyes of the mother golden monkey when she looks at her baby is so touching. I believe images like this can inspire and move many people. And with such inspiration, people can take action to protect the wildlife and the environment. " Xi said.
In the course of a career that spans over twenty years, Xi Zhinong has photographed many endangered animals, such as the Tibetan antelope, the giant panda and Yunnan's golden monkey.
He was the first photographer to capture pictures of the large-scale poaching of Tibetan antelopes in Kekexili. He's also witnessed many scenes of environmental degradation which threatens the wilderness, and the animals who live there.
"Sometimes you get the feeling you can't shoot pictures fast enough to keep up with the speed of species' extinction and environmental damage. The severe consequences of global warming, such as glacier melting and desertification, are fatal to wildlife." Xi said.
But Xi says he's no longer alone, as more and more people are joining his concern about wildlife and the environment. Xi Zhinong hopes the government will come up with more stringent policies to protect the environment. He says what he truly looks forward to is a harmonious society not only among people, but also between man and nature.
Xi Zhinong's work appreciation: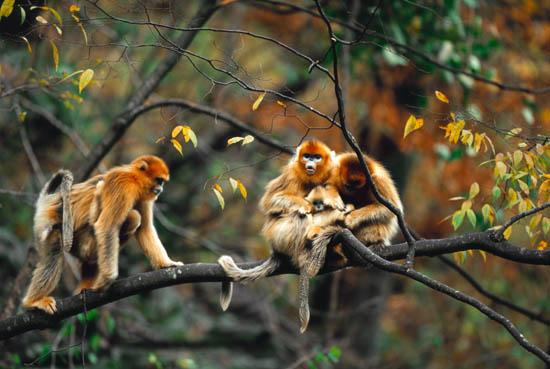 Picture of the Golden Snub-nosed Monkey (Sichuan Golden Hair Monkey in Chinese) from
photographer Xi Zhinong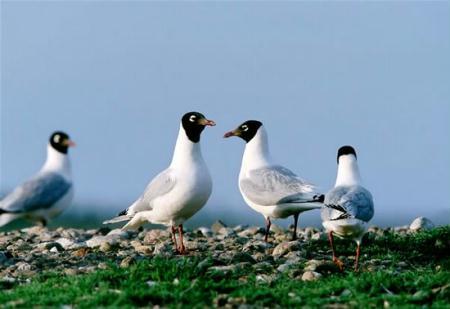 Photograph by Xi Zhinong