Watch Video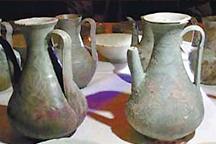 Play Video
Chinese archaeologists have recovered around 10,000 pieces of antique pottery and porcelain in an underwater excavation of a shipwreck in the Xisha Islands in the South China Sea.
The findings provide important evidence of an established trade route between China and the rest of the world in the 13th century, according to Zhang Wei, the lead archaeologist for the 55-day excavation in the Xisha Islands.

The fragments serve as a testimony that Chinese people lived and traded around the Xisha Islands during the Tang and Song Dynasties.They also demonstrate that foreign trade during the Tang and Song dynasties was prosperous and that China was one of the earliest nations to discover other parts of the world.Apart from the upper part, the lower part of the ship is in good shape and the ship might have a displacement of up to 60 tons.The archaeologists believe that the ship was made in Fujian during the Southern Song Dynasty and was used to carry locally produced pottery for trading overseas.
Editor:Du Xiaodan |Source: CNTV