Highlight 2: Home of Music
The Austrian visual artist group has equipped the exhibition hall with 64 projectors and over a million slides to present a 3D "Interaction between urban and rural habitats." Visitors start at the first stage, the "mountain area," where they feel a cold sensation and touch "real snow." They then continue down to the Austrian "woods." Acoustic elements like the chirping of "birds" amplify the experience. While strolling through the forest, a curious "squirrel" may sniff at their feet.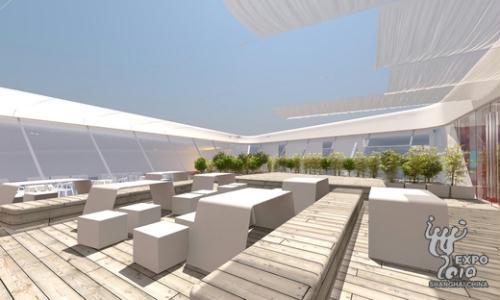 Austria celebrates its national pavilion day, May 21, 2010.