Watch Video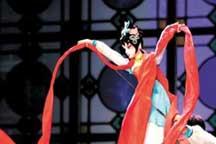 Play Video
Over the next half hour, we'll bring you the spectacular events in the past week.
Related stories
North Africa's "White Island" celebrates its National Pavilion Day
In Arabic, Algeria means "island", and the favorite color of Algerian people is white. The country is a fascinating tourist destination. It boasts a favorable Mediterranean climate, historical sites both natural and man-made, and great influences from Rome, Turkey and Arabia.
Full Story>>
Lang Lang enjoys "The Peony Pavilion" in Shanghai
The flamboyant Chinese pianist Lang Lang enjoyed some tranquil theatrical art on Monday evening in Shanghai. "The Peony Pavilion" is one of China's most traditional Kunqu Opera classics. And Lang Lang is one of the three Ambassadors for the ongoing World Expo. Full Story>>
Solomon Islands Pavilion Day celebrated at Expo
The Solomon Islands is a Pacific Ocean country consisting of over one thousand islands. The country is well known for its wealth of rain forests, beautiful coastlines as well as its age-old customs and fine cultural traditions.
Full Story>>
Jordan celebrates National Pavilion Day with traditional wedding ceremony
Also at the Shanghai World Expo, Jordan celebrated its National Pavilion Day on Sunday with singers and dancers performing a traditional Jordanian wedding ceremony. Full Story>>
Cuba celebrates National Pavilion Day
As the largest island country in the west Indian archipelago, Cuba is located to the northwest of the Caribbean Sea. On Monday morning, Cuba celebrated its National Pavilion Day inside World Expo park. Full Story>>
Peru celebrates National Pavilion Day
The South American country of Peru celebrates National Pavilion Day on Wednesday morning at the World Expo Park in Shanghai. Full Story>>
Gabon celebrates its National Pavilion Day at the World Expo
"We come from countryside and go for cities. Explored and accomplished, we will return to the countryside". This is the motto of the Gabonese people and is based on the concept of complete urban-rural integration. Full Story>>
Editor:Zhang Jingya |Source: CNTV.cn