Commerce Minister Chen Deming has toured the 107th China Import and Export Fair, or Canton Fair, in the capital of southern Guangdong province.
He praised the event and commented optimistically about future economic growth.
Chen Deming says the fair is better than the spring and autumn sessions last year and a majority of exporters report a growth in orders from overseas customers.
Chen Deming, Commerce Minister, said, "We predict that annual growth will be steady but not too fast. However, it may be hard for the growth to reach pre-financial crisis levels this year due to uncertainties in the second half of the year."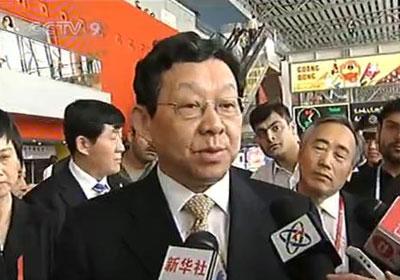 Commerce Minister Chen Deming has toured the 107th China Import
and Export Fair, or Canton Fair, in the capital of southern
Guangdong province. (CCTV.com)