The recording of the 2014 Spring Festival Web Gala was finished on January 20th. The gala, using posted by celebrities as its link, mainly features shows that embody the dreams of ordinary people and interactions among netizens. It remakes and re-processes shows that have aroused heated discussions online to fully express the characteristics of the Internet.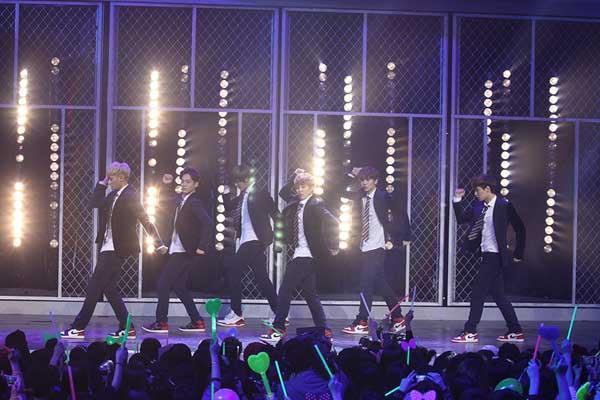 EXO, a Korean singing group, performs on stage.
During the 4-day recording, celebrities and comedians from home and abroad took turns to perform on stage. The gala, consisting of 30 items, covers a variety of shows, including singing, sketch shows, acrobatics, magic shows, such as the release of the List of Internet Hits 2013, the song "We are the world". The design of the stage is simple, gracious, full of vitality of youth, embodying "positive energy, globalism, novelty, and interaction", features of this year's web gala. It also sets to bring out positive energy and the theme of "Chinese dream".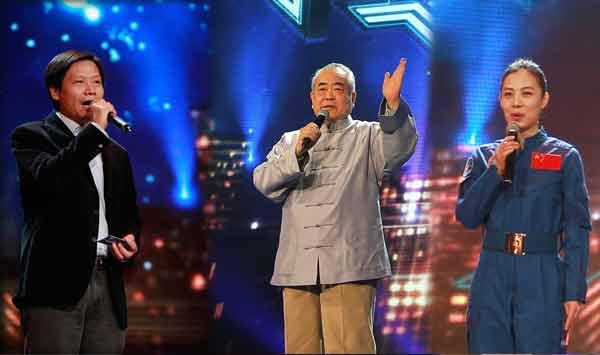 Guests announce "2013 Internet Hot Words".
The 2014 Spring Festival Web Gala will be broadcast by hundreds of websites on Jan. 30th, the Eve of Spring Festival, and at the same time the shows will be posted online. Netizens can not only watch it on CNTV.com, mobiles, IP-based televisions, televisions on buses, but also on clients of CBOX and CCTV. While watching the gala, one can also participate in the real-time interaction by scanning the two-dimension code. An edited version of 2014 Spring Festival Web Gala will be aired on different channels of CCTV during the Spring Festival.
Editor:Zhang |Source: Xinhua